Griffin Twenty review; the digital Bluetooth amp for all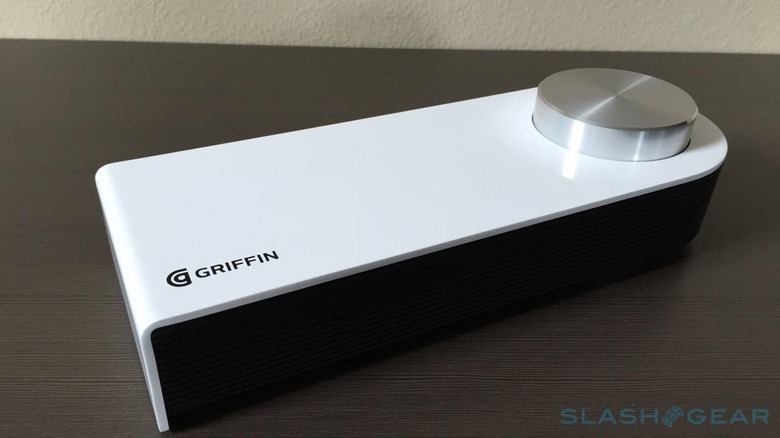 There are all kinds of devices out there that want to usher your old tech into the new digital world. Some, like Blumoo, just want to let you control your TV from your smartphone. Some want to connect your car, and others want your home to be some sort of eerie automated cubby. Twenty just wants to save you from buying new speakers. The digital amplifier connects to existing home audio solutions (or desktop speakers!), and offers Bluetooth connectivity with your handheld gadgets.
Hardware
In an interactive sense, Twenty is pretty standard fare. If you went hands-on, your lone interaction would be the volume knob, which has a really smooth action.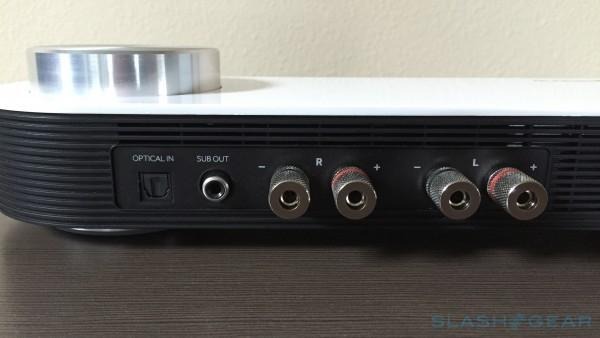 I'm calling the design 'popsicle'; flat on one end and curved on the other, which Twenty pulls off easily. Some devices you want to hide away; Twenty isn't one of them.
Around back, simple I/O ports await. Left and right speaker hookups and a sub-out sit alongside an optical input. The power cable inlet is the only other thing back there.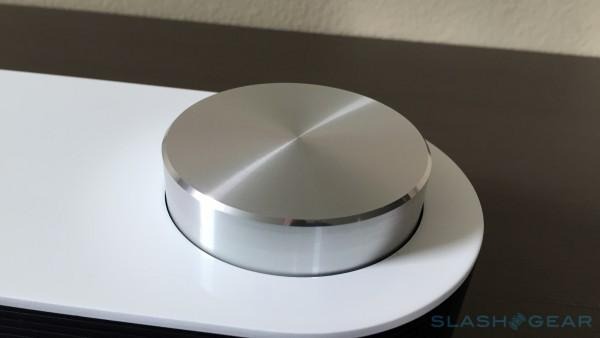 Use
Once you hook your speakers up to Twenty, all you have to do is pair it with your phone, tablet, or other Bluetooth device.
Pairing was simple, and never let me down. I tried pairing it with a few devices, and Twenty made a quick home on all of them.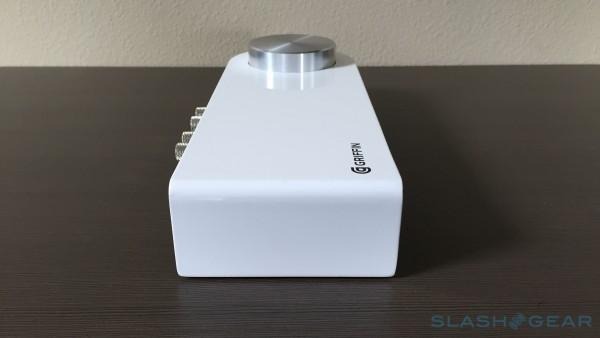 If you own an Apple TV or AirPort Express, Twenty has a TOSLINK cable included. This also works for some game consoles and TVs.
With 20 watts per channel, I didn't go wanting. For the audiophiles, Twenty has a frequency response of 20Hz – 20kHz, a 95dB signal-to-noise ratio, and -71dB crosstalk.
The subwoofer output has auto-switching when a subwoofer is connected, and a 1 V RMS nominal/2 V RMS max line-level output.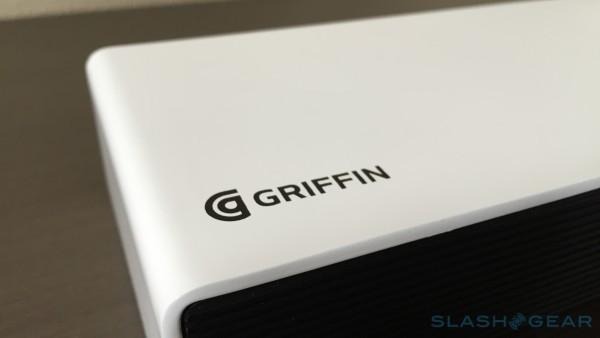 Verdict
Even if you lacked speakers, Twenty has you covered. Griffin partnered with NHT to bring you a few package options for adding speakers (tested).
Twenty alone will run you $149.99. If you add two speakers, the price jumps to $299.99. Add a subwoofer, and it's $599.99. In our testing, the speakers and subwoofer all held up remarkably, even at max volume with extreme highs and lows. NHT's SubZero's really shine.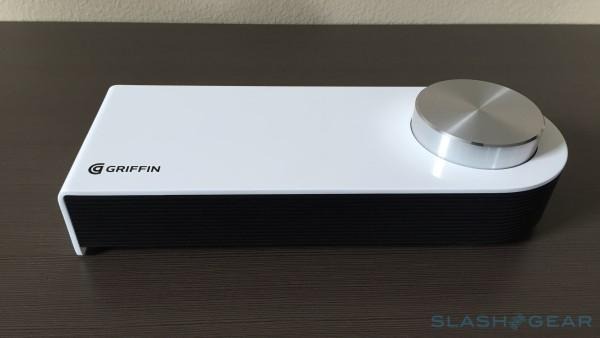 in judging Twenty on its own merits, it's exactly what you need if you've looked into Sonos speakers or the like and groaned at the cost. With Twenty, you can just hook existing speakers up, pair it to your Bluetooth device (or TOSLINK-enabled hardware), and enjoy the same sound you always have.
Twenty also stretches through a deep, dark chasm in connected home tech: audio. Considering the cost of really good audio equipment — or what you've already invested — an extra $150 is well worth the price for what Twenty delivers.