GRID 2 arriving May 28 with pre-order bonuses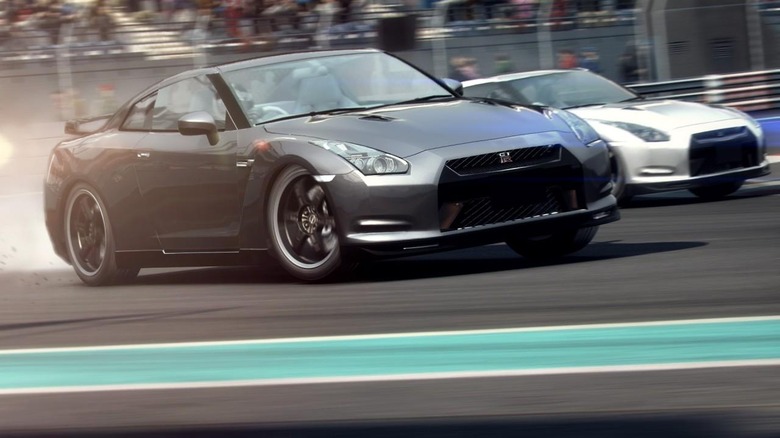 The sequel to the popular simulation racing game GRID now has a solid and confirmed release date of May 28 in the US, while other countries can get it on May 31. The game will hit the Xbox 360, PlayStation 3, and PC on these dates, and all three platforms will have pre-order bonuses for its users, including a special edition.
This has been a long-awaited sequel, and ever since the original GRID came out over four years, diehard gamers have been looking forward to a continuation of the game since. You can pre-order the game now at any number of locations, including Amazon, but each retailer has their own exclusive pre-order bonus, so choose wisely.
When you pre-order from GameStop, you'll get the "Super-Charged Edition," which includes the McLaren MP4-12C GT3 Special Edition, plus two-new circuits around the Brands Hatch GP circuit, as well as the Nissan GT-R SpecV road car (pictured above), plus all five Yas Marina routes during the day. Pre-ordering from Best Buy will get you the "IndyCar Edition," which comes with the Dallara IndyCar and IndyCar Pace car, plus two new routes at the Indianapolis Motor Speedway.
Finally, pre-ordering on Amazon will score you the "HeadStart Edition," which comes with the Mercedes-Benz SLR McLaren 722 GT car, as well as discounts in the car upgrades store in online game modes, and a "unique" RaceNet bonus. Overall, it sounds like either Amazon or GameStop have the best pre-order bonuses. As far as the Special Edition version of GRID 2, the game will come with "extra content" that's redeemable through your console's online store.