Greyp G12 Fingerprint-Activated Motor Bike Starts With The Touch Of A Thumb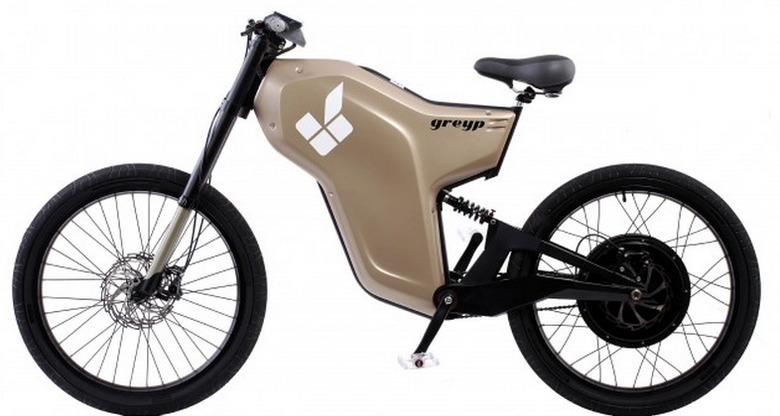 Sometimes walking somewhere is out of the question — or one simply dislikes the idea of trekking up large hills — and it is such times when mopeds prove their handiness. In this case, the Greyp G12 is more than a moped, however, having a "Street Mode" that allows it to double as a no-pedaling-necessary motorcycle with a fairly lengthy range.
The Greyp G12 looks like a motorcycle with a hard-sided shell, with that particular area housing a few large batteries. With these batteries, the moped/motorcycle mash-up is able to travel on a range of about 75 miles in "Street Mode." In this case, Street Mode is a selectable option that offers a maximum speed of 16MPH and allows for running without any pedal assistance.
When in the moped mode, the bike can get up to 40MPH, says its maker. Inside, the unit runs on a 1.3kWh battery pack, which is mounted above a couple of 26-inch Maxxis Hookworm street tires and aluminum wheels. Braking comes via 203mm hydraulic disc brakes, and there's a regeneration system in place for up to 2kW of passively-acquired power.
The most interesting aspect of the Greyp G12, however, is likely its biometrics functionality, which allows drivers to start the bike with a touch of a finger. Different fingers can be used to program various modes, as well, so that one's thumb might start the bike while one's index finger could flip it into Street Mode. There's a 5-inch display as well for monitoring bike data.
SOURCE: Wired