Gresso unveils extravagant Pure Black mobile phone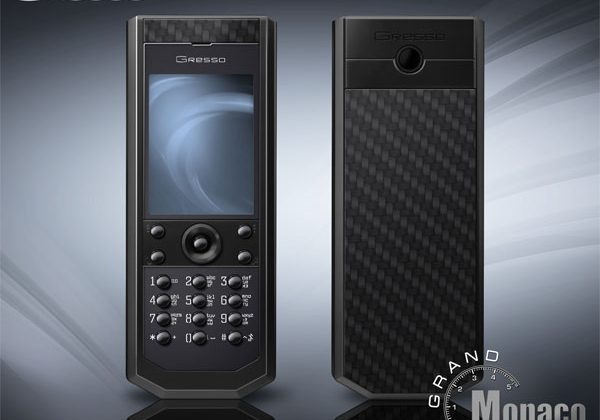 Gresso has announced a new mobile phone the falls in the Grand Monaco collection is called the Pure Black phone. Like other products in the Grand Monaco collection, the Pure Black mobile phone is made of materials inspired by supercars. The phone will come in two editions with one called the Pure Black Cayman with crocodile leather on the back.
The second version is the Pure Black Carbon that has Italian carbon leather on the back. The case of both phones are made from titanium, with the case being covered in layers of ceramic finish for durability. The ceramic coating gives the surface a matte appearance and soft touch feel. The screen is covered by 42-carat sapphire glass and polished crystal.
The keyboard on the phone is made from surgical steel for durability and lasting style. Gresso will offer these phones in a limited edition of 100 units starting this month. The phones will sell for $2700 each and run Symbian S40 for the operating system. For that price, Gresso should really move Android to provide more functionality.