Gresso Shows Off Extremely Rugged Mobile Phone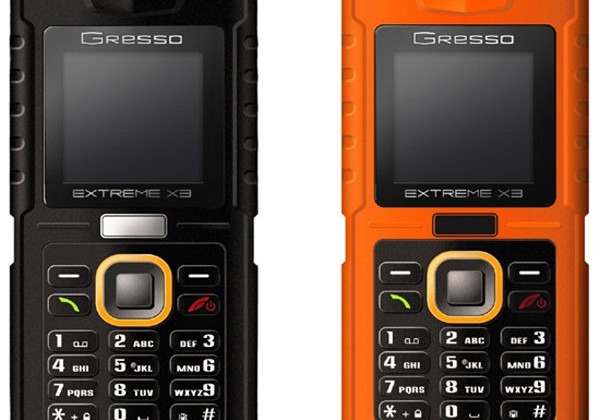 The last time we talked about Gresso was last year when the company showed off a seriously high-end iPad that had a wooden case made of 200-year old wood and an 18K gold Apple logo. Not everything that Gresso makes is packed with bling and wood though. The company has unveiled its new super rugged mobile phone called the Extreme X3.
This phone puts the E in Extreme and has some ruggedness claims that are impressive to say the least. The phone is made to survive just about anything and has a IP67 certification for water resistance. The phone is supposedly so water tight that you can swim with it in your pocket to a depth of 1 meter for an hour. The phone is also very resistant to shock.
Gresso says that the phone can survive drops from 7-meters up onto concrete and it can survive having weight of 1 ton on it. That means you could run the phone over with most cars or trucks and it would survive. The phone also can cope with temperatures from -15C to +60C without issue. It operates on 800/1800/1900Mhz networks and has an integrated flashlight, Bluetooth 2.0, and a FM tuner. I'm not sure what the phone costs, but judging by the company behind it and the specs it won't be a cheap device.
[via BornRich]