Greenpeace cautiously positive over Apple iCloud power promises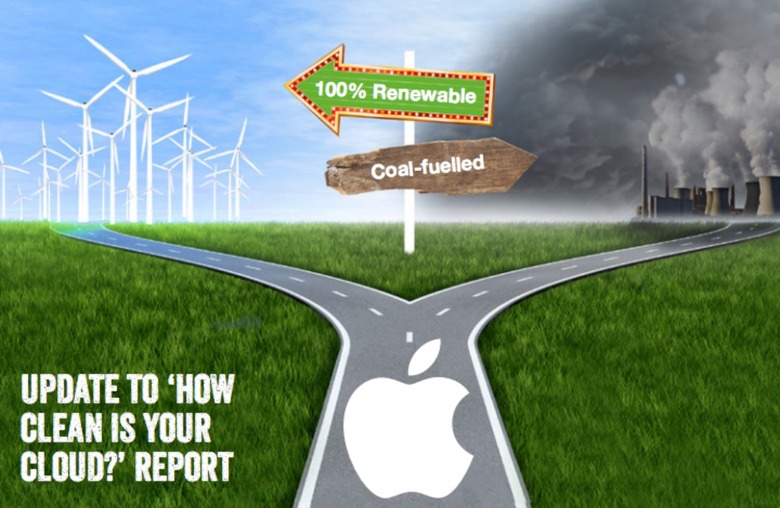 Apple's eco-credentials have come under the microscope again, with Greenpeace re-assessing the company's plans to power iCloud with renewable resources. The environmental activist organization slated Apple back in April for its reliance on coal-fueled power stations for the server farms hosting iCloud; a month later, Apple announced plans to switch to 100-percent green power for iCloud in 2012. The commitment triggered Greenpeace taking a second look, though its conclusion is still mixed.
Greenpeace gives Apple credit for its ambitious turnaround, but wants to see detailed plans as to how the company actually intends to deliver on the promises before it gives it a full pass. That includes using power actually from renewable sources, rather than just buying "green" offsetting credits from dirty providers, and "adopt a data centre siting policy that prioritizes access to renewable energy for any future iCloud data centers."
However, it's the longer-term commitment to earth-friendly tech that Greenpeace really wants to see, with Apple leveraging its strength within the industry to drive a more holistic change in energy production:
"Ultimately, if Apple wants to get serious about its commitment to a coal-free iCloud, the most important thing it can do is to use its buying leverage with Duke Energy and other utilities to push for cleaner electricity options ... Just as Apple has been widely asked to actively engage with other aspects of its supply chain to push for fairer labour standards, Apple must do the same with its electricity supply chain. As a large and rapidly growing energy user, Apple cannot be a sustainability leader if it remains a passive recipient of the electricity it is provided from dirty utilities. To show true leadership, the company has to be willing to use its influence to change the electricity ecosystem outside the walls of its data centers as well" Greenpeace
Earlier this week, Apple encountered criticism after it announced it would be pulling its products from EPEAT certification. The decision has already forced some US government agencies to reconsider Apple hardware purchases, but Apple argues that its own standards are more comprehensive and, in some cases, more stringent than EPEAT's
You can access the full Greenpeace report here.