Green Element LED task light - The New Look of Green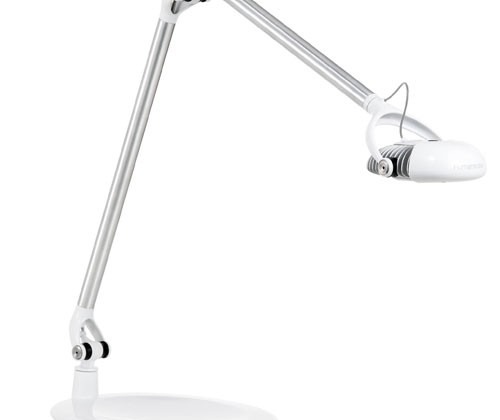 Humanscale makes all sorts of gear for the office from chairs to desks. I have one of the company's chairs and it was all kinds of expensive, but very comfortable making it money well spent in my book. Humanscale has unveiled a new task light that it green called the Element LED task light.
The thing looks pretty cool and would go great on your desk with your other high tech gear. The element uses a MCX LED multi-chip LED that produces a large light footprint of neutral white light at 3500 kelvin. The light color is designed to meet the guidelines for ergonomic reading.
The special tech inside the LED light uses only one bulb so there are no shadows on the desk as you would see with multi-bulb LED light fixtures. The Element needs only 7W of power and produces light equivalent to a 70W incandescent. The lamp is made from 81% recycled content and can be 99% recycled itself. It comes in white and silver or all silver colors for $338. Certainly not cheap, but cool and green gear rarely is.