Gravity Rush heading to PS Vita on June 12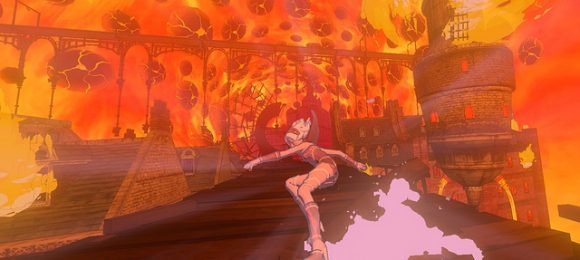 The PlayStation Vita exclusive Gravity Rush game has finally received an official release date, but it's not what anxious gamers were hoping for. Sony has slated the game now for a June 12 release in the US, although the game has already been well received in Japan since February 9 under the name of Gravity Daze. Along with the announcement, Sony released a new trailer for the game.
Gravity Rush is an action-adventure game in which a futuristic world is under attack from unknown forces that cause "gravity storms," while strange creatures terrorize the human race. The main character, a young girl named Kat, wakes up one day to find that she has the amazing ability to control gravity. Kat must uncover the truth behind the mysterious events to stop the world from disintegration. To get an idea of the game play, watch the trailer below.
The release date is quite a ways off from the original estimation of May 29, but Sony attributes the delay to localization issues. The game will be available to purchase as a physical retail copy as well as a digital download at launch. Pricing hasn't been announced yet.
[via PlayStation Blog]