Grand Theft Auto V will feature Rockstar's biggest in-game world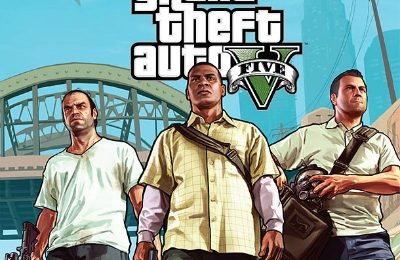 Today is a big day for Grand Theft Auto fans, as we're getting a slew of new information on GTA V. This comes courtesy of Game Informer, which has run a whopping 18-page cover story on the game in its latest issue. The story gives away a ton of new details, like the fact that Grand Theft Auto V will feature three playable protagonists that you can be switch between at any point provided you aren't doing a mission.
That's exciting enough, but then there's also the news that Los Santos – the in-game city found in Grand Theft Auto V – is bigger than the worlds in Red Dead Redemption, GTA: San Andreas and Grand Theft Auto IV combined. In other words, expect one massive in-game world to explore once Grand Theft Auto V arrives next spring. We can also count on the same dynamic missions like the ones found in Red Dead Redemption, so it sounds like there'll be a lot to do in Los Santos.
The three characters' names are Michael, Franklin, and Trevor. Michael seems to be the one who was narrating the early trailers we saw for Grand Theft Auto V – a former criminal who is looking to distance himself from his past but invariably gets pulled back into the criminal underworld anyway. Then we have Trevor, who is a drug addict with an anger problem. He's an old friend of Michael's, so it isn't much of a surprise that the two are teaming up in Grand Theft Auto V. Finally we have the young hustler named Franklin, who has aspirations of making a name for himself. Obviously, youth and a lust for power aren't exactly a winning combination, so he seems like he'll fit in just fine with our two other unstable protagonists.
Each character will have a different set of skills (we're assuming it's like Trine only a little grittier), and they'll each have a different part to play during in-game missions. Fans of Grand Theft Auto V and Episodes From Liberty City will be pleased to hear that they may see some familiar faces in Grand Theft Auto V, but don't expect any characters from the PlayStation 2 GTA titles to show up in GTA V. There also appears to be some kind of multiplayer mode (co-op perhaps?), but it looks like Rockstar will be saving those details for a later date.
You'll have to read the latest issue of Game Informer to get all of the details, but there are some of the biggest talking points from the 18-page write-up. What do you think? Are you excited for Grand Theft Auto V, or do you need to hear more information before you'll jump on the Grand Theft Auto V bandwagon?