Grand Theft Auto V Update fixes transfer issue for PS4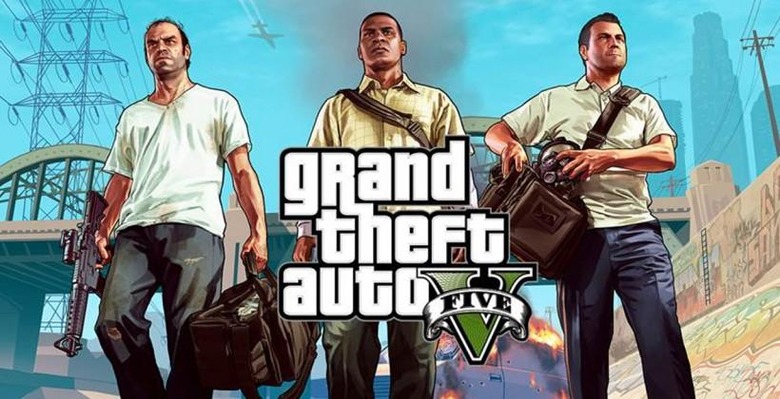 In recent times some Grand Theft Auto V gamers on the PlayStation 4 and Xbox One have had trouble transferring over Online characters — if they hadn't played since 2013, that is. Trying to play GTA Online with the Xbox 360 or PS3, then, resulted in a notice that Rockstar's service weren't available. Rockstar Games had responded to the concerns, saying that it was looking into the issue and would have more to say later on. That spawned a series of new updates today, ultimately leading to the now-available patch for PlayStation 3 and PlayStation 4 consoles specifically.
Following its first statement, Rockstar Games updated to say that it was issuing a patch for the PS3 and PS4 that would take care of the issue, but that some users might see a "CE-32937-4" error, which would result from it not yet being available in that gamer's particular region. At the time, Rockstar encouraged gamers with that error to try again later.
At some point today Rockstar again updated, announcing that Sony had "increased the number of servers" from which the PS4 patch could be downloaded, which would decrease the number of errors gamers were getting. If the error was still encountered, gamers were advised to close down GTAV and try again.
As of now, Rockstar is saying that those on the PlayStation 4 shouldn't be experiencing any download errors, and that "all character migrations are now working on" the console; PS3 gamers are good to go, as well, for playing GTA Online.
Xbox 360 and Xbox One gamers will have to wait a little while longer, with Rockstar promising to get a fix in by tomorrow.
SOURCE: Rockstar Games