Grand Theft Auto V coming to PC this fall, according to NVIDIA [UPDATE: Statement]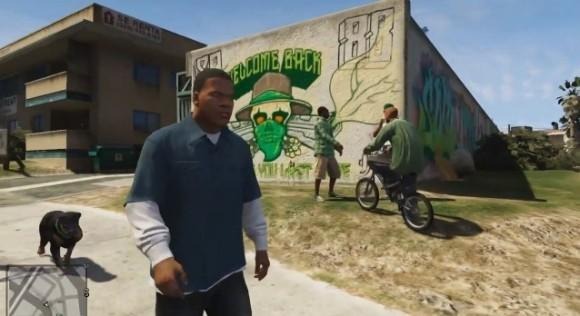 Grand Theft Auto V has been the talk of the gaming town for months now, and speculation is continuing to build as we get closer to the game's release date. However, while we've seen past GTA titles release on the PC, Rockstar has yet to announce availability for GTAV on PC, but according to NVIDIA, it seems like we will, in fact, see the newest GTA title come to the PC in a timely manner. UPDATE: See NVIDIA statement below.
NVIDIA has issued a statement on this situation which should shed a bit more light on the actual reality of things, specifically on how excited they (and the gaming industry in general) are for the EVENTUAL release of Grand Theft Auto V for PC. Let's be clear!
"Please note, during our Thursday's earnings call, our investor relations team provided a list of important games that gamers are looking forward to on PC this fall, and included Grand Theft Auto V on that list.

This statement was made with the intent of expressing enthusiasm for the games industry in general, and was not intended to represent specific knowledge possessed by NVIDIA. NVIDIA does not have information on any possible PC version release of Grand Theft Auto or its availability. We deeply regret the error." – NVIDIA Spokesperson
During an NVIDIA earnings call, the company's senior director of Investor Relations, Chris Evenden, discussed the effect of the changing PC gaming market, saying that PC gamers are "preparing their systems for a strong roster of games coming this fall, including blockbuster franchises, such as Call of Duty: Ghost, Grand Theft Auto V, and Assassin's Creed IV."
Furthermore, NVIDIA has had direct partnerships with Ubisoft and Activision with Assassin's Creed and Call of Duty, respectfully. Could it be that NVIDIA is preparing another partnership with Rockstar Games with the release of Grand Theft Auto V for the PC? Neither company has yet to announce such a partnership, but it could come.
If GTAV did arrive on PC this fall, it would be one of the few games that Rockstar released the PC port for near the game's initial launch. Several Rockstar games have never even come to PC, including Red Dead Redemption.
Grand Theft Auto V will release on September 17 for the Xbox 360 and PlayStation 3. We're not sure what Rockstar has in mind for a fall PC release, but that could mean we might see the PC version release in October or November.
VIA: Crave Online