Grand Theft Auto Online Stimulus Package delayed: more work needs doing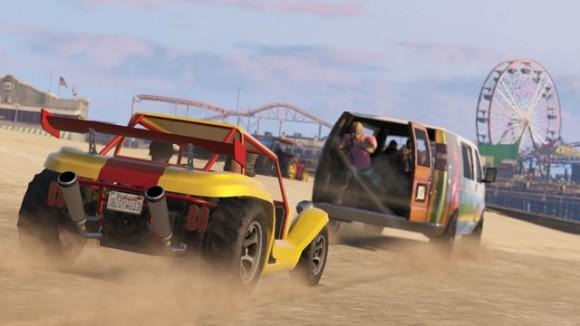 There's little doubt now that the folks behind the scenes at the servers keeping up Grand Theft Auto Online are not having a great couple of weeks. At first it seemed that the rush of users aiming to play the online version of the open sandbox game were experiencing problems that'd be solved quickly – logins and disappearing vehicles amongst them. Now with a GTA$ Stimulus Package announced – cash for reparations for bad service – it would appear that another set of problems have arisen.
The Stimulus Package itself is being delayed, believe it or not, with RockStar Games making certain the launch of this cash bundle be delivered with perfect accuracy – therefor stoppering it now before it screws up. What you'll find here is a new set of "game progress loss" issues in the midst of the cash drop – not something that's really worth a few thousand bucks, as it were.
Game progress issues are of the utmost concern to the developers behind Grand Theft Auto Online, so there is an update planned for the near future instead. This GTA$ Stimulus Package-packing Title Update will be appearing sometime next week.
Meanwhile the folks behind this RockStar Games change-over have made clear that the "Beach Bum Pack" will be coming to the game in early November. Supposing the online universe is all fixed up, a bunch of beach gear, tattoos, and vehicles will be ready to roll for both the one-player edition of the game and Grand Theft Auto Online alike.
Content Creator is also appearing this fall, mind you, with the ability to craft, publish, play, and rate custom-made levels with Race Jobs and Deathmatch incorporated from the start. This element will working with both unofficial and real-deal "stamped" with "Rockstar Verified" events down the road – stay tuned!