Grand Theft Auto Online issues update as soon as tomorrow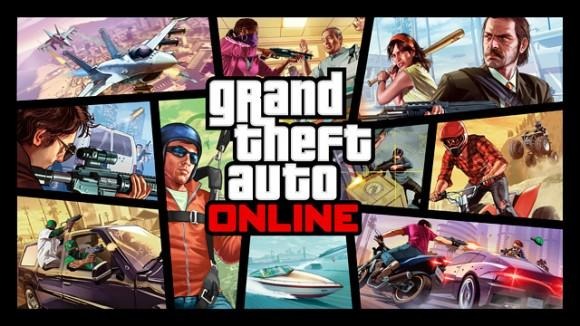 As the Grand Theft Auto Online universe continues its less-than-perfect launch week, the folks at Rockstar Games have issued a note that suggests a full-on software update will be brought on as early as tomorrow. This update will bring about a host of fixes for the game for issues that have popped up over the past several days, these issues including log-in errors for both PlayStation 3 and Xbox 360 right off the bat. And not the bat you see in the upper-right-hand corner of the title image you're seeing here.
Though Rockstar has created a comprehensive list of issues they're either working on now or will be working on in the immediate future, several points have been cut out individually and reproduced here. In addition to log-in woes, users have found issues with keeping their vehicles active inside garages and working with in-game purchases for cash.
- For PlayStation 3 users, a PlayStation Network server issue was detected that was limiting the amount of possible concurrent users. This was preventing most players from accessing GTA Online altogether and as of this morning, that problem was resolved.

- There is an issue that is preventing some players from getting through the first tutorial mission across both platforms. Many players have been able to get through this with repeated retries, and we are working on unblocking this for everyone as soon as possible.

- This morning, we experienced some instability across the GTA Online services which is affecting even people who have progressed beyond the tutorial mission. We are identifying these issues now and are working to restore stability for users as soon as possible.

- For the time being and until we have been able to get everybody access to GTA Online and things are running smoothly, we have disabled the option of purchasable GTA$ cash packs. Players can however keep on earning GTA$ by pulling off Jobs and other profitable gameplay activities rather than purchasing cash packs.
So keep your cash in order and make certain you're watching out for real cash in the meantime. It'd be best – if you don't mind a suggestion – if you avoid any big action in the Grand Theft Auto Online universe from now until you get the update, in fact. Wouldn't want to lose any progress while you're at it. Stay tuned for the official drop.