Grand Theft Auto movie scores Bill Paxton alongside Daniel Radcliffe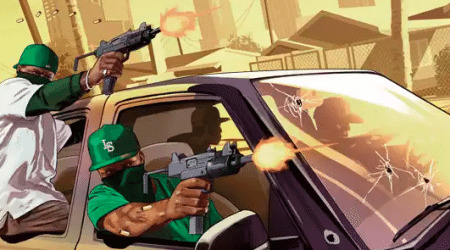 The BBC is working on a Grand Theft Auto movie, and Bill Paxton will be joining Daniel Radcliffe as the flick's grand legal antagonist "Jack Thompson", the lawyer who pushed against violent video games like GTA. Rumor of negotiations on Paxton's part surfaced earlier this morning, and it has since been confirmed, with Paxton speaking briefly about the character he will be playing. Daniel Radcliffe, meanwhile, has already been on board with the show and will be playing Rockstar Games' co-founder Sam Houser.
The Grand Theft Auto movie is a drama being made for BBC Two, and it'll chronicle the rise of the video game franchise, as well as the opposition from then-attorney Jack Thompson, who was against violent video games among some other aspects of modern society. His focus on GTA started in 2003.
Deadline has confirmed the rumor that Paxton was considering the role; it says he will be going to Capetown next week to start his work on the movie. Speaking to Deadline, he said of the character he will play, "[Thompson] got Howard Stern kicked off the radio and took on 2 Live Crew ... There'd be a gag order and he'd still go on talk shows. He would write these hateful letters to people he was litigating. he just got too emotionally caught up in it."
The movie's script was written by James Wood, and directing will be done by Owen Harris. Both Jim Spender and Mark Hedgecoe are serving as producers. It isn't clear when the movie will be airing.
SOURCE: Deadline