Final Fantasy IV to hit the Nintedo DS in July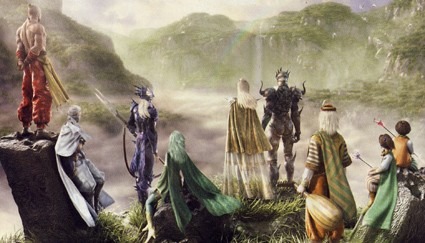 When it comes to RPG titles, there are few that I enjoy more than the Final Fantasy series. My favorite game of all time still has to be Final Fantasy VII. While I don't see that title getting remade any time soon (and I wish it would!) we do have another remake on the way soon.
Final Fantasy IV should be hitting the Nintendo DS sometime this July, according to Nintendo Power. I have played the rest of the remakes on the DS, and loved them.
I have not had the chance to play the original Final Fantasy IV, so I am really looking forward to this one. Hopefully we'll have a more solid date from Square Enix soon.
[via NintendoDS Fanboy]