Grammarly Keyboard now fixes grammar mistakes on Android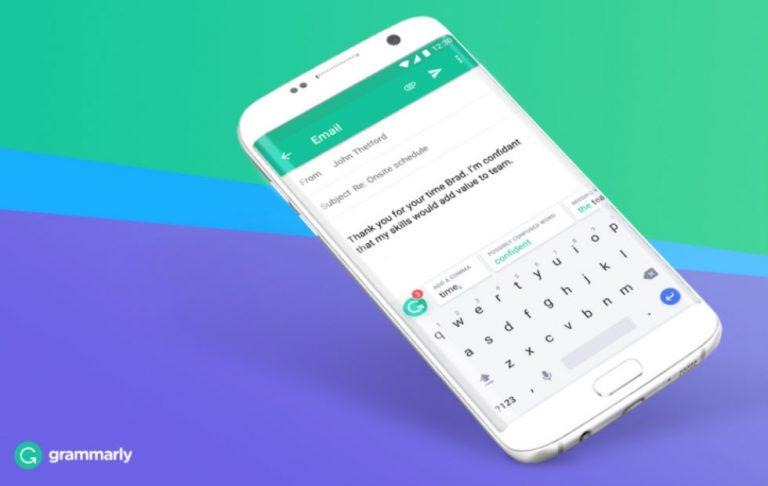 Grammarly, the online grammar-checking website, has just launched a keyboard app for Android that brings the same technology to mobile. Simply called Grammarly Keyboard, the app first launched for iOS, but was promised to follow for Android in the future. That future is here and Grammarly Keyboard with it; Android users can grab it from the Play Store now and rest easy knowing their comma mistakes will be caught ahead of time.
There's no shortage of mobile keyboards, but Grammarly's offering is a little different. Rather than giving you quick access to GIFs or fancy themes, Grammarly Keyboard packs the service's grammar-checking technology into the app, bringing it directly into a mobile device's keyboard. Forget to put a comma in place? Grammarly will spot that mistake and prompt you to add it.
Grammarly describes its mobile keyboard as a personal editor, explaining that mistakes are particularly easy to make on mobile due to the nature of typing on these devices. Despite that, work, school and other important communications are increasingly created and delivered exclusively through mobile devices, making a proofreader like Grammarly Keyboard important.
As the user types, Grammarly Keyboard checks for mistakes, as well as looking for places where the vocabulary can be enhanced and the style improved. Suggestions appear at the top of the mobile keyword, prodding the user when the wrong word is used, when an errant comma appears, and more. Tapping one of those suggestions automatically applies it, saving both time and effort.
Users have an element of control over the personal editor, including choosing whether it uses British English or American English, as well as adding your own words to its dictionary to avoid unnecessary prompts. You'll set up the keyboard after launching it for the first time. Content typed on the keyboard is encrypted to help keep it safe, Grammarly says. There is one big downside to this, though — the Android app doesn't currently support glide input, so you'll have to tap each key individually.
Prefer to do your typing on desktop? Grammarly has a free website where content can be checked for grammar mistakes.
SOURCE: Grammarly Blog