Grace Digital's Mondo+ radio has Chromecast built-in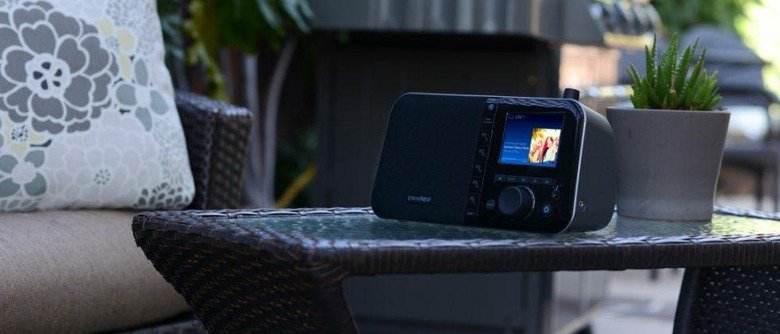 Grace Digital already offers products that play nice with Chromecasts, but perhaps not at this level: its new radio, called the Mondo+, has a Chromecast built-in. Those of you who are familiar with the original Mondo will feel right at home here, as the Mondo+ doesn't offer too many aesthetic differences. Functionality is similar as well, but with a built-in Chromecast, your streaming options expand quite significantly.
The addition of that Chromecast means you'll only have to open up your go-to music app and use the cast button to begin streaming from your phone to your Mondo. Apps like Pandora, Spotify, Google Play, and NPR are all supported, with Grace Digital announcing support for more than 100 apps in all.
Of course, a built-in Chromecast means that you'll be able to control playback on your Mondo+ using voice commands through a Google Home d. MaxxAudio technology and a class D digital amplifier promise "room-filling sound," and like its predecessor, it also comes equipped with a 3.5-inch display that allows you to see information on what's currently playing.
Streaming through Bluetooth isn't your only option with the Mondo+, as it also comes with a USB port that allows you to connect your phone for playback and charging. You'll also have a AUX jack at your disposal for a more traditional connection, but that seems pretty boring when you could just do everything wirelessly.
The Mondo+ isn't available just yet, but you can pre-order through the product's Kickstarter campaign. At the moment, there are a few slots in the "super early bird" tier left, which allow you to get a Mondo+ for $125. That's a fairly significant discount over the retail price, as Grace Digital plans to offer the Mondo+ at a $199.99 price point. Check out the source link below to be taken to the Mondo+ Kickstarter page.
SOURCE: Grace Digital