GPD Pocket sales start now: the mini Windows 10 PC hits (online) shelves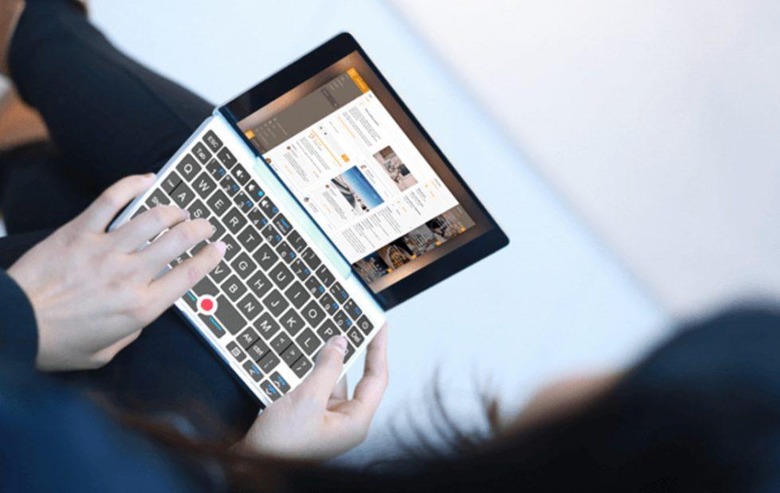 If netbooks were any indication, tiny things are fun and people can't resist buying them. That notion was reinforced with the massively success crowdfunding campaign for the GPD Pocket, a miniature 'laptop' with a display scarcely larger than some smartphones. The laptop is now available to buy online, making it available to anyone who needs a super small laptop during times when a phone won't do.
The GPD Pocket isn't to be mistaken with the GPD WIN, the even tinier device we reviewed back in late 2016. The GPD Pocket is something like the missing link between the GPD WIN and an ordinary laptop (well, netbook), offering a reasonably sized keyboard alongside a trackpoint instead a trackpad and a 7-inch display. The laptop runs Windows 10.
There's a certain appeal to such tiny machines — Sony had a similar one years ago with its Vaio P, though that was back when Vista was the default choice. This model also has a much better display thanks to its Full HD 1080p resolution. That display itself is joined by an Intel Atom x7-X8750 1.6GHz quad-core processor, 8GB of RAM, and 128GB of EMMC storage.
The model also has a decent array of ports, including a USB-C port, mini HDMI, a 3.5mm audio jack, and USB 3.0. The included 7000mAh battery gives users up to 5 hours of video playback, no doubt longer if something more conservative is performed. There's a built-in speaker and microphone, 802.11/a/b/g/n WiFi, and Bluetooth 4.1.
It wouldn't be terribly hard to find a use for a small laptop like this — it would be more comfortable on a plane, for example, than a larger laptop. The big sticking point for many consumers is the ample price tag. The GPD Pocket is now available from online retailer GearBeast for $495 USD, a hefty price tag for something so small. It seems that a tiny machine should top out at the $299 price point; whether the 'premium' features are enough to hook buyers is yet to be seen.