GPD Pocket is a 7-inch Windows 10, Ubuntu "laptop"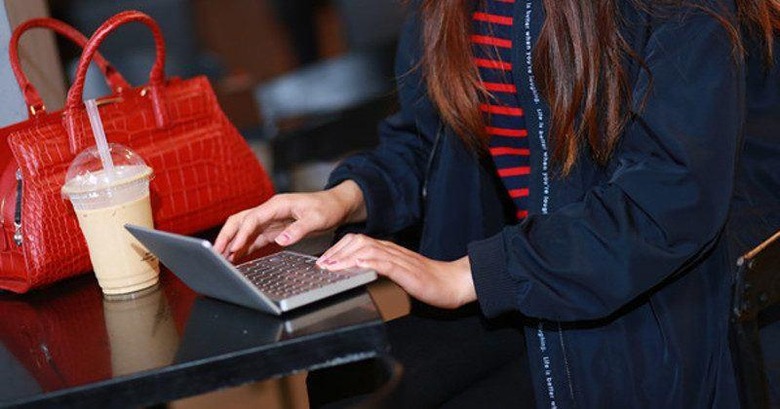 GPD, short for GamePad Digital, is a strange beast. More known, in small circles, for its Android-based gaming handhelds, the China-based company last year dabbled in crowdfunding to get GPD WIN, a Nintendo DS-like Windows 10 handheld, out the door. That campaign, those successfully funded and, to some extent, delivered, the campaign received mixed reactions, some of them very vocal, in a negative sense. That hasn't stopped GPD from trying again and dreaming bigger, this time with the GPD Pocket that's aimed at more "fashionable" serious workers.
Through the GPD WIN, GPD thinks it might have stumbled on a new niche market, one that liked the small power of the GPD WIN but didn't exactly like its gaming bent. It is for these people that the GPD Pocket was born, which, in a nutshell, took most of the hardware from the GPD WIN and put it inside a more spacious 7-inch laptop form.
The Indiegogo campaign's spiel will undoubtedly raise some eyebrows. GPD compares the Pocket's design to the sleekness of the MacBook Air. It even labels the Pocket's 7-inch as "retina", due to its 1920x1200 resolution, giving it a 300 ppi pixel density. For all its claims, the one thing it might have gotten right is comparing it to the Microsoft Surface 3, which has the same Intel Atom x7-Z8700 processor and 4 GB LPDDR3 RAM. The difference is that the GPD Pocket's "active cooling" promises that the CPU will be throttled less. Yes, that means the GPD Pocket has a spinning fan, which owners of the GPD WIN won't find surprising.
As for the raw specs, the GPD Pocket's aforementioned 7-inch IPS display supports multi-touch. Unlike the GPD WIN, it starts with 128 GB of storage off the bat, though that's eMMC. It's 7,000 mAh battery is advertised to last an average of 12 hours on full. It has 802.11 a//ac/b/g/n Wi-Fi and Bluetooth 4.1, but no built-in SIM slot. There's one USB-C port but also a full USB 3.1 Type A slot. Since there really isn't any space for a touchpad, the GPD Pocket instead has a trackpoint, ala ye ol' IBM ThinkPads.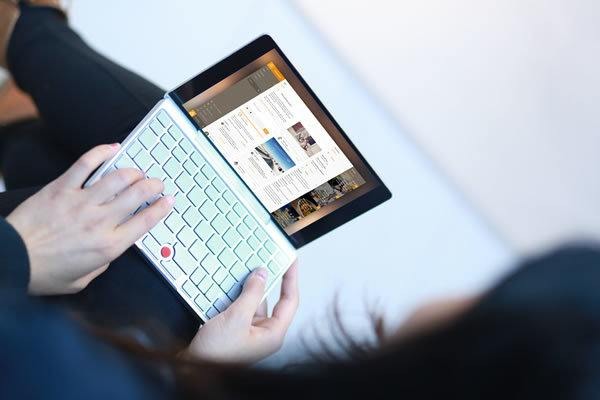 The GPD Pocket comes in two OS configurations, Windows 10 Home or Ubuntu 16.04 LTS (early 2016 release), but no dual book option. The two are exactly the same in hardware, differing only in software. They also have the same price tag, which some might find puzzling considering one runs Windows 10. It is probably due to Microsoft making Windows 10 free for manufacturers installing it on devices with 9 inch or smaller screens.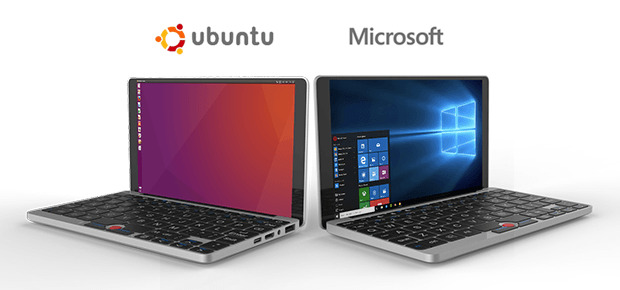 In less than 24 hours, the campaign has breezed through its funding goal. GPD, however, didn't exactly have a track record in the build quality and shipping of the GPD WIN, even to its own backers. The company, however, promises to do right by them this time around.
SOURCE: Indiegogo