GPD P2 Max wants to redefine Ultrabook laptops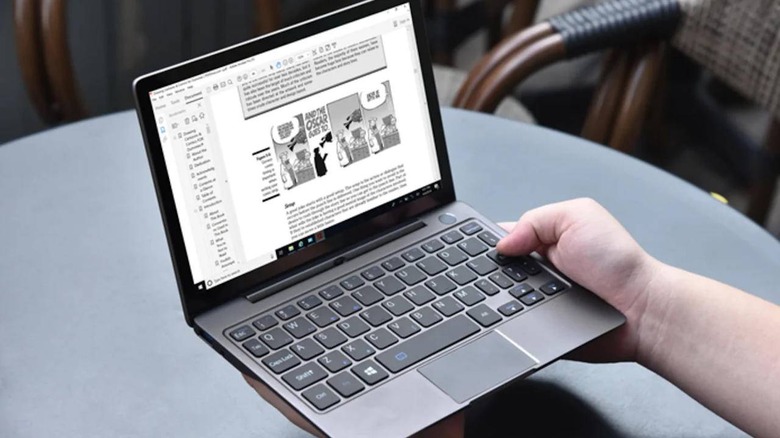 Shenzen-based manufacturer GPD has really come a long way from its relatively obscure origins. Its name originally stood for "GamePad Digital" and it made a living out of making Android gaming handhelds. It has since then moved on to cater to an equally niche market of handheld PC and UMPC computers. Having filled the market with such five to seven-inch devices, GPD has returned to Indiegogo to "crowdfund" its latest product, the GPD P2 Max "Ultrabook".
Truth be told, the Ultrabook moniker has long been used to describe ultrathin but large laptops. GPD says that shouldn't be the case. Just as it branded its GPD Pocket (and Pocket 2) as Ultra Mobile PCs or UMPCs, it is redefining Ultrabooks with a set of criteria that, of course, only its GPD P2 Max can really meet.
That includes having an 8.9-inch screen size "like the iPad mini 4" and a 650-gram weight. GPD keeps on comparing the P2 Max with that iPad mini but, truth be told, the laptop is, of course, larger and thicker than Apple's smallest tablet.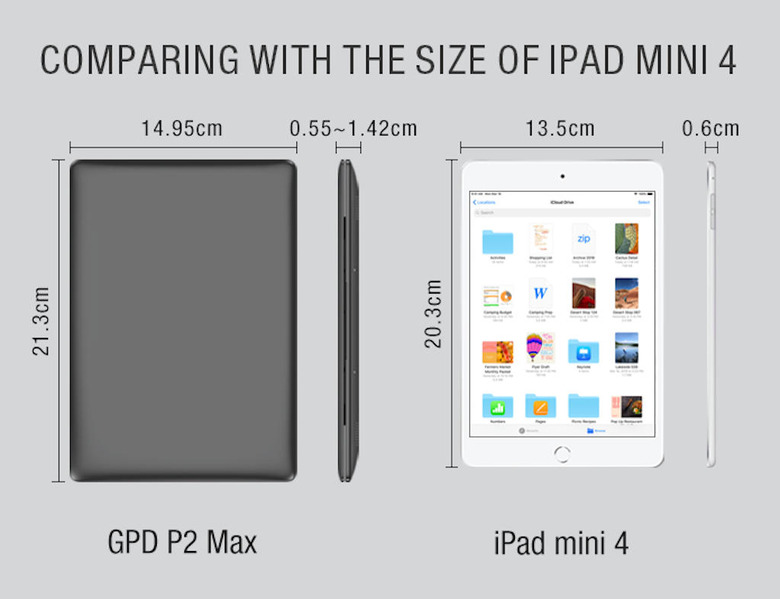 The GPD P2 Max does have a lot going for it if you consider its size. That screen, for example, has a high pixel density with a resolution of 2560x1200 and has 10-point touch control. The small laptop runs on an Intel Core m3 processor with 8 or 16 GB of RAM and 256 or 512 GB of NVMe SSD storage. It even has a camera built into its "spindle" hinge for somewhat awkward video calls.
GPD, however, isn't the only one in this new "ultrabook" market, with both the Chuwi MiniBook and the One Mix 3 launching earlier. The GPD P2 Max does have the advantage of having an actual but small touchpad and more standard keyboard layout owing to its larger size.
The GPD P2 Max is now up on Indiegogo, which is probably more popular now as a pre-order platform than a crowdfunding one. A Celeron 3965Y version with 8GB RAM and 256GB SSD storage is available at a discounted $530 price while the Core m3-8100Y with 16GB/512GB memory is $705 during the campaign period.