goTenna Mesh wants to give you coverage in spotty areas via mesh network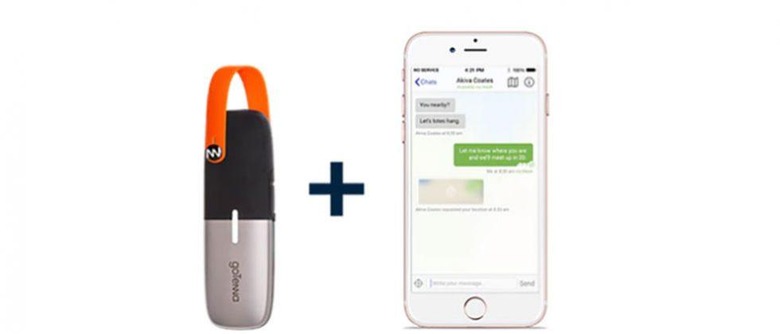 If you live in a very rural or mountainous area the challenge for all mobile phone services is getting a signal to you in the backcountry areas. In Colorado few phone services work in the mountains and a new product on Kickstarter wants to change that. The new product is called the goTenna Mesh and it wants to field a plethora of small antennas that you carry with you that will allow you to relay your messages via other users to bring communications to these remote areas.
The device is a 100% off-grid, mobile, long-range consumer ready mesh network. You pair the goTenna Mesh with your smartphone and the antenna enables communications when you don't have service. You need no towers, routers, or satellites to do so. With the goTenna Mesh in use, you can send text messages and share GPS locations on offline maps with other people. You can also chat privately with individuals or groups.
goTenna Mesh is also able to broadcast to any other goTenna Mesh device up to several miles or kilometers away without needing towers, routers, or satellites. Pairing of the mesh and your phone happens over Bluetooth-LE. Messages are sent using a 1W UHF radio transmitter inside and typical range is about 3 miles in open terrain. In congested terrain, range is about a mile.
The goTenna Mesh uses public spectrum for its communication and selects frequencies automatically that are available in your region. Power for the device comes from a battery good for over 24 hours on standby. The device is also weatherproof and weighs in at 1.7 ounces. It works with Android or iOS devices. The project is on Kickstarter seeking $150,000 and has raised over $120,000 with 29 days to go. A pledge of $129 or more gets you a pair of goTenna mesh devices with shipping set for December 2016.
SOURCE: Kickstarter