Gorillaz To Release FREE Album On Christmas Day, Entirely Recorded On iPad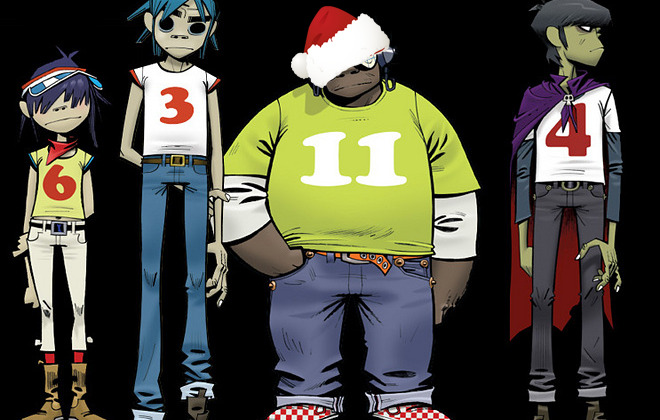 What in the world?! Gorillaz, basically the greatest cartoon band of all time, are planning on releasing an album recorded entirely on an iPad FOR FREE on Christmas day. Gorillaz real-world frontman Damon Albarn told UK music paper NME: "I've made it on an ipad – I hope I'll be making the first record on an iPad. ... I fell in love with my iPad as soon as I got it, so I've made a completely different kind of record. ... It's ironic, being the sort of technophobe and Luddite that I am." Super fun gifts are being released up until Christmas via an Advent Calendar on Gorillaz website.
Gorillaz co-founder Jamie Hewlett (artist and designer behind all the characters) said to Perth Now: "At the moment, we've got an Advent calendar on our website, and there is a daily door that opens to reveal a gift, ... On Christmas Eve, a video for one of the new songs from the iPad album will be released. Then, on Christmas Day, fans get the whole album downloaded to their computer for free as a gift."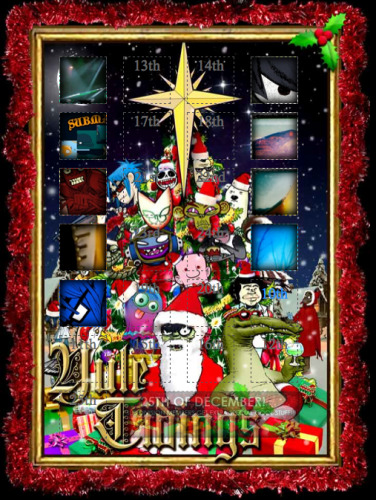 Damon Albarn added: "If I left it until the New Year to release it, then the cynics out there would say, 'Oh well, it's been tampered with.' But if I put it out now, they'd know that I haven't done anything because I've been on tour ever since."
Hooray! Can't wait can't wait!
[Via 9to5Mac]