Gorilla Glass 6 focuses on drops, coming to Galaxy Note 9 maybe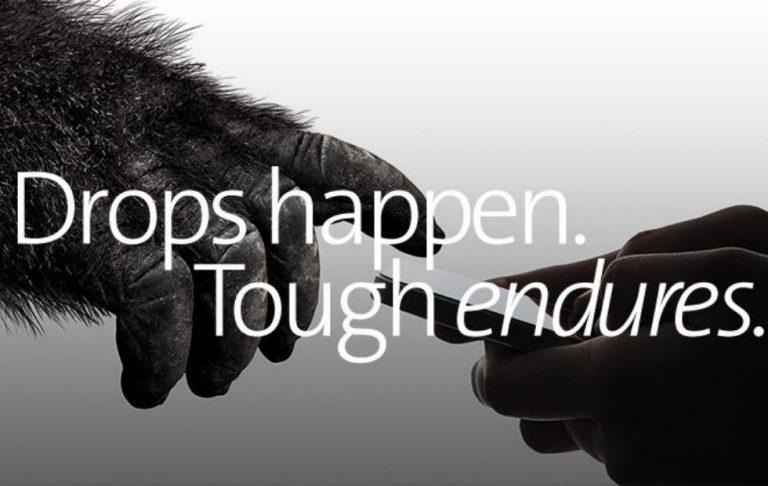 Corning's Gorilla Glass 5 has made durability tests one-thirds boring. Unless you have a Mohs level 6 pick in your pocket or an open glass cutter in you bag, phone screens are mostly safe from scratches. They might, however, not be that protected from drops, which could result in shattering. That is why for the Gorilla Glass 6, Corning has focused on making the material survive more drops from higher heights.
Glass may be scratch-resistant but its rigidity comes at the price of being more prone to shattering. That is why Motorola's shatterproof Shattershield uses a form of plastic rather than glass. The compromise there, however, is that plastic is more susceptible to scratching. You can't have your cake and eat it too. Or can you?
Corning says you can, at least with the new Gorilla Glass 6. Its scientists have developed an entirely new material, it claims, that addresses exactly that. Their tests saw the Gorilla Glass 6 survive 15 drops from a height of 1 meter onto a rough surface. That doesn't sound much but that twice the survival rate of the Gorilla Glass 5.
Corning #GorillaGlass6 helps survive multiple drops because almost everyone fumbles their phone at least once a year. #IsItOnYours pic.twitter.com/Hsi8GPAySe

— Corning® Gorilla® Glass (@corninggorilla) July 18, 2018
Corning is also positioning Gorilla Glass 6 as the perfect material for today's phones with glass backs. With the addition of a more shatter-resistant material, these phones can enjoy premium looks and wireless charging if they use this new type of glass. Corning expects it will reach the market in the next few months.
Or it could actually debut already in a few weeks in the Galaxy Note 9. It would be a fitting partnership considering the Galaxy Note 7 was the first smartphone to use the new Gorilla Glass 5 back in 2016. There was a bit of drama back then, with JerryRigEverything issuing a mea culpa over an error in his usual scratch test. Then again, the Galaxy Note 7 did end up having a far worse problem in the end.