Gorgeous Mazda RX-Vision Concept puts Wankel back in spotlight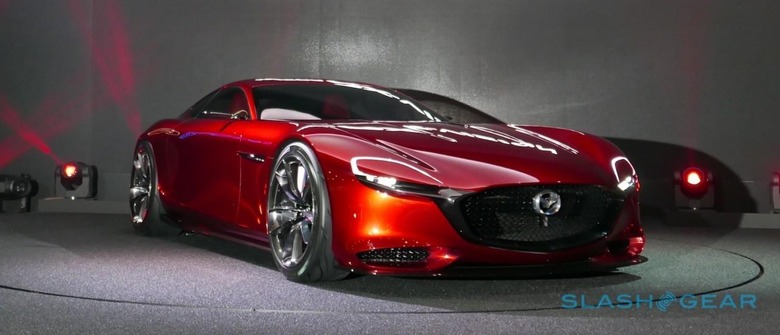 Mazda has provided a peek at a possible future as well as celebrated a link to the past with the Mazda RX-Vision Concept, unveiled today at the Tokyo Motor Show. The low-slung GT car drew a crowd for more than just its sultry looks, as the Japanese brand expounded on the ties between its sporting heritage and rotary engine design and the – presumably – two-rotor mill found under the hood of the concept car.
I say 'presumably,' because Mazda didn't offer any particulars about the Mazda RX-Vision's mechanical details. The car does offer rotary power, a unit that the brand has dubbed SKYACTIV-R in the vein of the four-cylinder piston motors that have spread through the Mazda line-up over the past few years.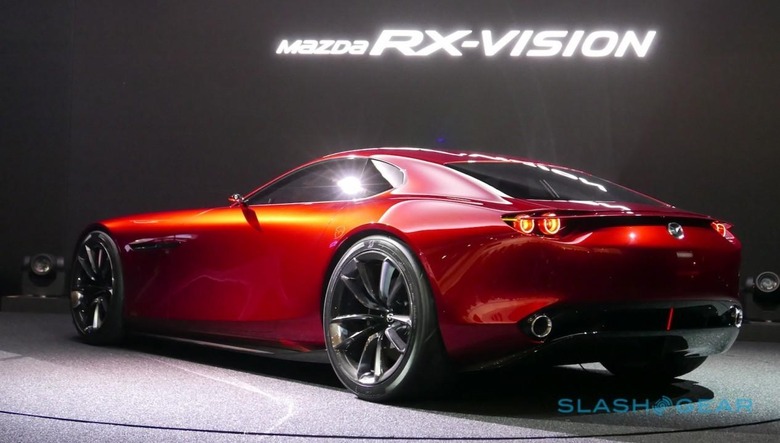 The use of 'SKYACTIV' is itself intriguing, given that the automaker has applied the term to motors capable of providing solid power figures from very efficient, small-displacement designs. Since the Wankel rotary engine most recently employed by Mazda in the RX-8 and RX-7 sports cars was notorious for excessive fuel consumption, to me this suggests the RX-Vision Concept isn't your typical sporty GT.
In fact, in the current regulatory environment it's hard to justify using a rotary engine to directly drive the wheels of any vehicle, high performance or not.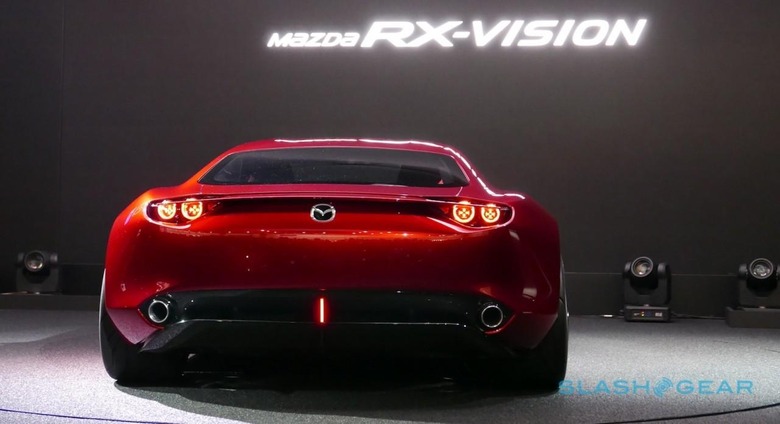 Where this type of non-traditional internal combustion motor makes the most sense is as a range-extending generator in a hybrid drivetrain, where steady-state operation takes care of most of the fuel consumption and emissions issues associated with the Wankel.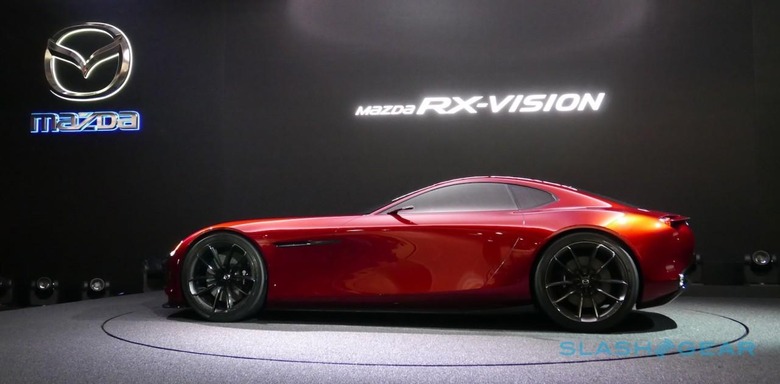 Mazda's more modest resources make it difficult for the brand to steamroll through the engineering challenges associated with the ever-shifting regulations surrounding efficiency and emissions, a problem aptly illustrated by the significant delays associated with bringing the turbodiesel version of the Mazda6 sedan to the US market.
Mazda CEO Masamichi Kogai was adamant in this morning's press conference that rotary engines had a place in Mazda's production car future. If that's the case, then Mazda is going to have to do what it's done so well in the recent past and think outside the normal boxes that confine larger brands.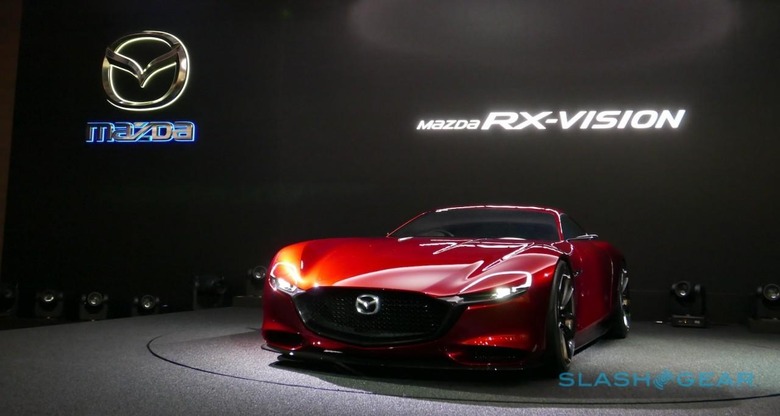 Does a hybrid flagship sports car make sense for a company that has for so long been tied to more affordable, grassroots motorsports in North America? It seems unlikely, which makes it almost certain that the RX-Vision will remain a concept.
Meanwhile, would a hybrid SUV – say, the next-generation CX-9 – potentially benefit from a range-extending rotary engine to complement as as-yet undeveloped battery drive system? I'd put my money there first.
[gallerybanner p="411851"]