GoPro wants you to send them your videos and photos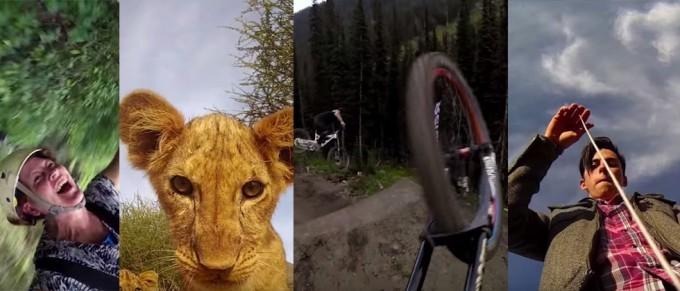 Since inception, GoPro has been no stranger to using fan-made media to promote the cameras they've been shot on. Movies and photographs captured with GoPro devices are the primary point-of-engagement media for the company – unless you count the billboard-centric photos of athletes craning their necks with cameras on their helmets over the sides of cliffs, of course. To attain that media, GoPro has so far been fairly behind-the-scenes with content creators. Now they're planning on getting it all out in the open.
GoPro is launching the GoProAwards, a project that they suggest will "empower consumers and aggregate the world's most engaging user generated content." Users will be asked to capture their "interests, [their] passions, and [their] life" with GoPro cameras. Photos and video will then be submitted to GoPro, and GoPro will give awards to the media they find most engaging.
Genres for submission will include the following:
• Action
• Adventure
• Animals
• Family
• Motorsports
• Music
• Sports
• Science + How-To
• Travel
Of course once you submit your photo or video to this GoPro project, you'll also be giving GoPro the rights to using said media if they choose your media as a winner. You'll get prize money and GoPro will get some awesome video and photos to use in their campaigns to sell cameras.
Sound like a win-win situation to you? Have a peek at this campaign's launch video here to see how GoPro is going to handle it. You'll be able to see the submit screen at GoPro.com/Awards by the time this article is live.