GoPro 'trade-up' program offers HERO5 credit for turning in old cameras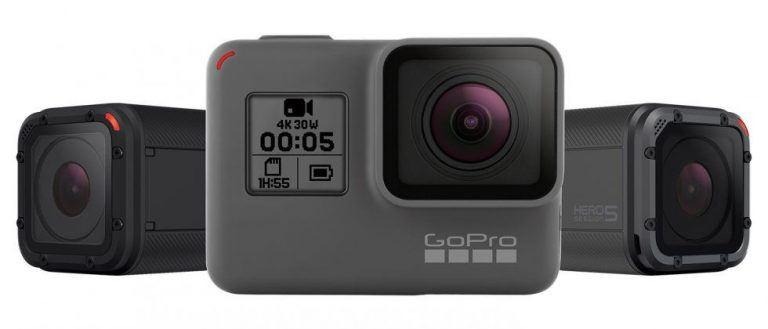 GoPro has announced a new trade-up program designed to get consumers to upgrade to the latest action camera models. Under this program, which is open to all GoPro owners, the company will give either $50 or $100 off the price of a new GoPro camera in exchange for turning in an older model. Any old GoPro model can be returned to the company, says GoPro, even if it is 'dented, dinged, [or] destroyed.'
This trade-up program, as GoPro calls it, is a limited time thing, though the company doesn't say how long it'll be available. It appears this is an attempt to get consumers to gravitate away from their older models with the latest versions, helping boost GoPro's sales while ensuring its customers don't pick up competing products.
The big appeal here is that the older GoPro cameras can be returned in any condition, even if they're nonfunctional. Doing so will get buyers a $100 discount off of the HERO5 Black action camera or $50 off the smaller square-shaped HERO5 Session camera. GoPro will pay to ship the older camera to them.
Once GoPro receives the older camera, it'll ship out the new camera to the buyer. This represents a pretty great discount for the HERO5, which is normally $399.99 USD for the Black or $299.99 USD for the Session. The move follows fairly major restructuring at GoPro, including multiple layoffs, as it aims to improve its financial standing.
SOURCE: GoPro