GoPro Seeker backpack holds up to five action cameras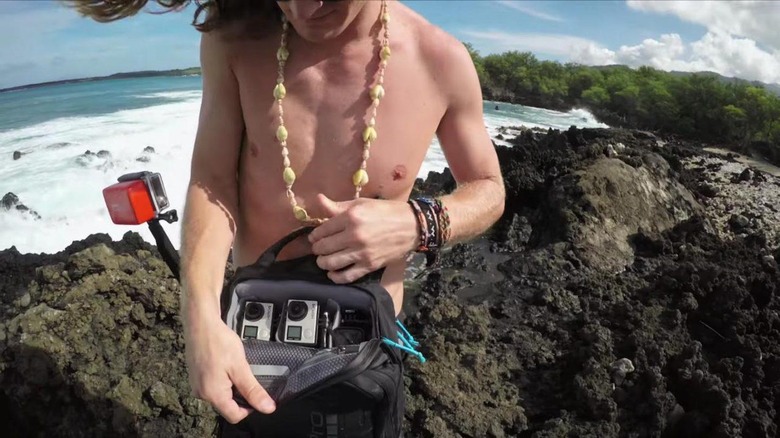 GoPro has launched a new backpack designed specifically for its action cameras...five of them to be exact. Called the GoPro Seeker, this backpack can hold up to five GoPro HERO action cameras in addition to personal items totaling up to 16 liters. The backpack is designed to make toting your GoPro gear around on adventures easier and, for the cameras at least, a bit safer. The backpack is available from GoPro's website now.
The Seeker backpack is compatible with all of GoPro's action cameras, the company says; it also doubles as a hydration pack, making it suitable for long hikes and days out in the sun. As well, the backpack (which GoPro calls a "sportpack") is weather-resistant and features both shoulder and chest straps for both stability and strapping the cameras to the backpack itself.
The bag's camera compartment features a soft liner as well as spots for microSD cards and batteries. There's a chest mount for recording first-person view footage, as well as shoulder strap support for an optional 3-Way accessory that enables over-the-shoulder camera recording.
In addition to being able to hold personal items, such as extra clothing or a laptop, perhaps, the backpack can accommodate up to 2 liters of water via a hydration bladder. The overall backpack dimensions are 19-inches x 9.5-inches x 5-inches. The backpack is sold with a shoulder mount and a chest mount, but the hydration bladder must be purchased separately.
SOURCE: GoPro