GoPro Partnership Will Bring Content To Live TV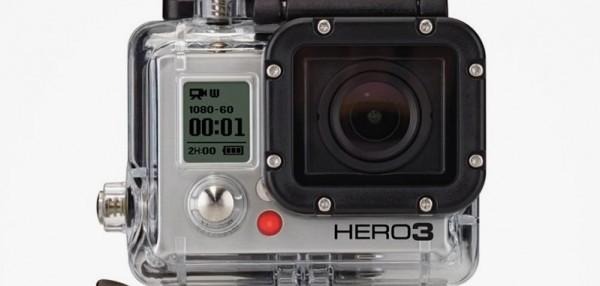 GoPro is announcing a partnership with Visilink to bring their content to live TV. The partnership will give GoPro wearers a small transmitter that will beam the footage out via TV. For now, don't expect to be able to pop into your local Best Buy and pick the new dongle up, though. It's meant for athletes and professional videographers, and GoPro says we'll get our first glimpse of it at the Winter X Games in Aspen and "select" AMA Supercross events.
The transmitter will come to GoPro's Hero4 cameras, which are a popular option for the intense first-person footage you often see from GoPro. The transmitter is (obviously) tiny, draws little power, and works around GoPro's existing mounts and cradles.
The transmitter brings another reason for videographers to use GoPro. If the footage comes across cleanly, it's possible we'd see GoPro for use on some non-sports video projects or TV shows.
The Winter X Games are January 22nd through the 25th, so you won't have to wait long to see if the live GoPro footage is up to par or not. The transmitter will likely hit retail sometime in the spring, though we don't have news or pricing just yet, or if GoPro will make it available to any of their other cameras.
Source: GoPro