GoPro now the official camera of Global RallyCross championship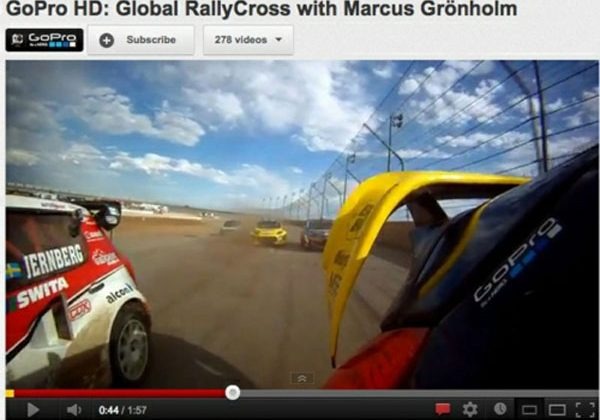 GoPro has announced that it is now the official camera of the Global RallyCross Championship. RallyCross is a bit like a combination of off-road rally racing and Supercross for motorcycles where cars compete on very tight courses featuring both asphalt and dirt along with jumps and lots of tight corners. It's a very interesting motorsport with some really fast cars and great action.
GoPro cameras been around for a long time, and we've written about them here on numerous occasions. These cameras are small and have a number of mounting options that allow you to attach the camera to your body, a vehicle, and in other locations. Many of the vehicles in the RallyCross competition are using the GoPro motorsports suction cup mount.
It never ceases to amaze me just how well the suction cup mounts will hold. With the sideways action and jumps in RallyCross racing, the suction cup mounts never budge. I've also seen GoPro suction cup mounts on the outside of the vehicle at the drag strip stay in place during a 6-second pass. GoPro being used in the series are the HD Hero2 camera that will capture race footage from the driver's point of view. The camera will be used to capture exclusive access from the Monster World Rally Team driver Ken Block. GoPro will also be producing race recap edits with the footage captured during races that will be posted on GoPro's Auto Video channel.