GoPro launches Light Mod strobe accessory for HERO8 Black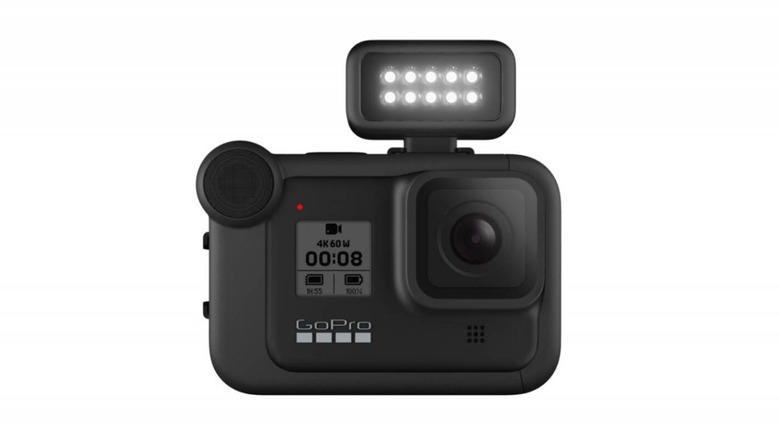 GoPro has introduced Light Mod, a new lighting accessory for the HERO8 Black action camera. The mod is essentially a removable flash that sits on top of the camera in the same way a flash would use the hot shoe on a mirrorless or DSLR model. The company introduced the Light Mod too close to the holidays to get in time for Christmas, but the model is now shipping in the US.
The Light Mod is compatible with a number of existing GoPro mounts, including the Magnetic Swivel Clip, The Handler, and Head Strap. The LED accessory light features four levels of brightness and also strobe capabilities; it can be used for illuminating the subject or as a signaling light while out in the wilderness during dark hours.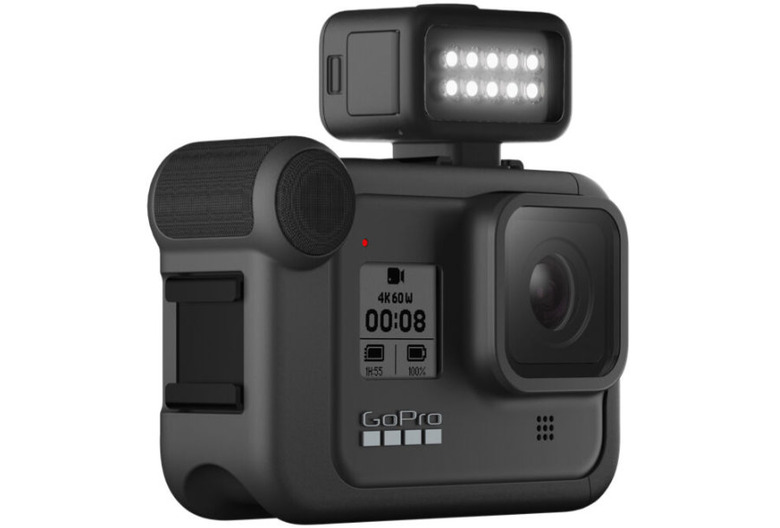 As with the action camera, the new lighting accessory is quite small — it only provides 200 lumens at most, so users shouldn't expect this light to be anything more than a convenience for projects out in the dark. The model is waterproof down to depths of 33ft and durable; it has a six-hour run time and a built-in rechargeable battery.
The battery runtime ultimately depends on brightness. At 125 lumens, for example, users can expect to use the light for one hour. The maximum 200 lumens is called 'Overdrive mode,' which is only capable of operating for 30 seconds at a time. The light has a 5000K temperature without using the included diffuser and a CRI of 90+.
In addition to the diffuser, the Light Mod ships with a two-finger adapter and a USB-C cable. The model is available in the United States now for $49.99 USD and will launch in other markets around the world 'in coming weeks,' according to the company.