GoPro HERO4 footage shows post-update HD slow motion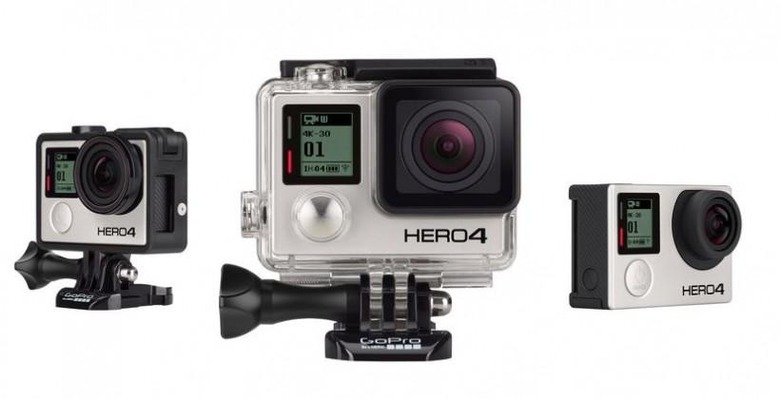 GoPro HERO4 owners will soon have a bit of additional functionality via their tiny action cameras: high-definition slow motion. The functionality will be delivered by a soon-to-arrive firmware update, which will bring 720p-resolution recording at 240fps. Users are still waiting to score such a feature, but at least one GoPro out in the wild has it, and thanks to the owner we can all see what kind of footage is produced. A couple videos have surfaced demonstrating the 720p slow-motion, and they're gorgeous.
The footage comes from Gizmodo, which managed to nab a couple videos taken on the slopes using what is said to be the GoPro HERO4 running the updated firmware. The first video shows footage recorded at 240fps, and it is as smooth as you'd expect, catching all those finer details we'd otherwise miss.
The footage was recorded at the 2015 Winter X Games, and you'll soon be able to do your own slow-mo recordings (assuming you have the camera), as the firmware is set to drop next month. With 240fps, you're getting videos at 10-percent their regular speed.
The GoPro has previously been able to record slow-motion video, but the 240fps setting was limited to a 480p resolution — meaning you had to choose between high-definition footage or slow-motion capture, but not both at the same time. Recording in 720p/1080p tops out at 120fps. The Time Lapse feature is also getting an improvement — in-camera compilations, eliminating the need for a computer.
SOURCE: Gizmodo