GoPro Hero 7 revealed with early in-store display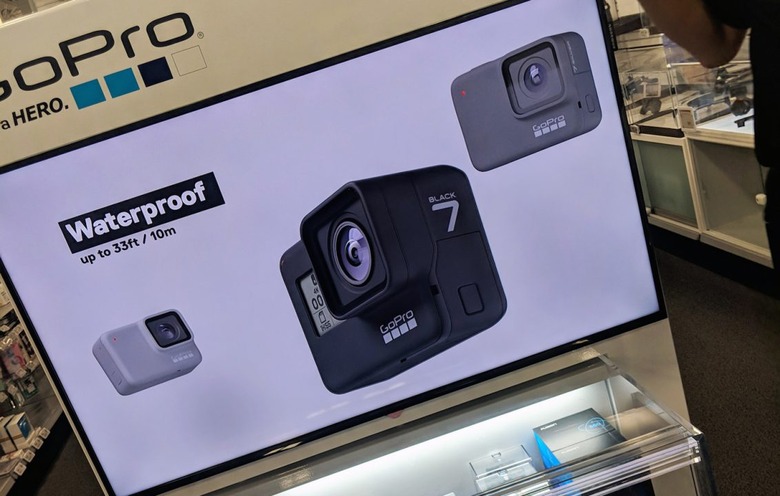 The weekend rolls on, and with it more early product leaks. This time it's the latest action camera from GoPro, with the upcoming Hero 7 spotted at an in-store display ahead of its official debut. This comes on the heels of GoPro's recent return to profitability; the company has been struggling for the last few years, and in turn reduced its costs through layoffs, axing its drone business, and reducing its camera lineup to be more straightforward.
Images of the Hero 7 display were first shared on Imgur, with the post and user later being deleted, however the original Reddit thread discussing the leak is still available. It appears the Hero 7 camera will come in white, silver, and black variants, although it's not clear yet what the differences will be other than the black model featuring a front screen.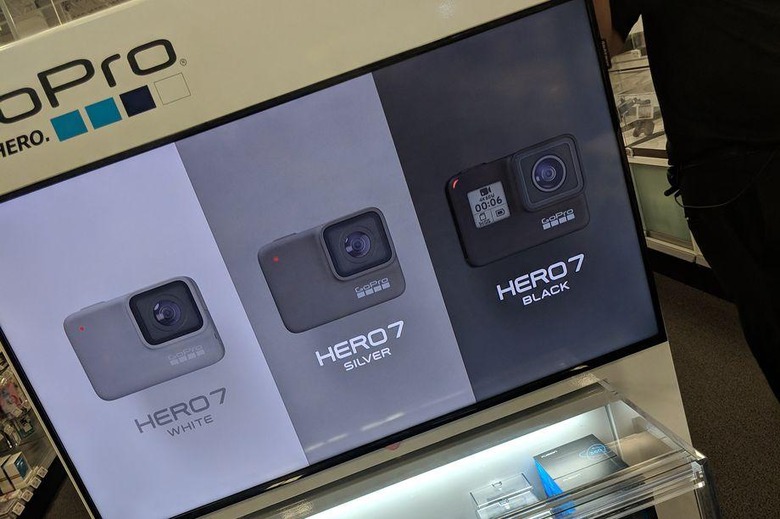 Some of the features mention on the display include being waterproof up to 33 feet deep, and improved gimbal-like image stabilization. The camera itself looks to be roughly the same size and design as the Hero 6 model, which was introduced around this time last year. The Hero 6 boasted video capabilities up to 4K at 60fps, so we know we can expect at least that from the Hero 7.
GoPro is expected to announced the Hero 7 sometime later this month. We'll have to wait until then for pricing details and more information on the spec differences between the different models.
SOURCE Reddit