GoPro Fusion Camera Beta Firmware Adds 5.8K/24fps Capture Support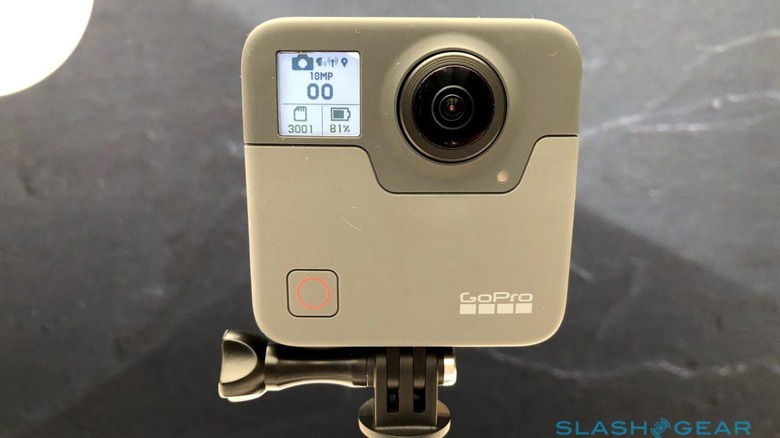 GoPro has released a new public beta firmware update for its Fusion camera, enabling a 5.8K capture resolution resulting in 5.6K spherical footage. According to GoPro, the new support results in the most "cinematic quality" produced by the Fusion camera to date, something made even better by support for recording at 24fps.
The support for 5.6K/24fps opens the door for using Fusion footage in film and TV projects, a notable improvement to GoPro's spherical camera. This is only part of the update, which also adds support for 5.6K/24fps time-lapse videos and raw photo intervals of 5 seconds or longer, as well.
These new features arrived in firmware version 2.0, which is currently in beta. The firmware update is joined by the new Fusion Studio 1.4 beta, which adds exporting support for the new resolution, as well as importing time-lapse photos from sub-folder folders, assuming the user is using Lightroom-rendered GPR RAW time or night lapse sequences.
As well, the new Fusion Studio update enables users to import longer videos in separate chapters and import Fusion clips without the corresponding LRV files. The software offers better stabilization quality across all modes, including the newest 24fps option, plus there's improved stitch quality in videos that have major exposure differences between the two lenses. Overall image processing has been enhanced.
Finally, GoPro also has new plugins for Adobe Premiere CC 2019 and After Effects CC 2019. The beta software can be downloaded here.