GoPro Channel comes to PlayStation Network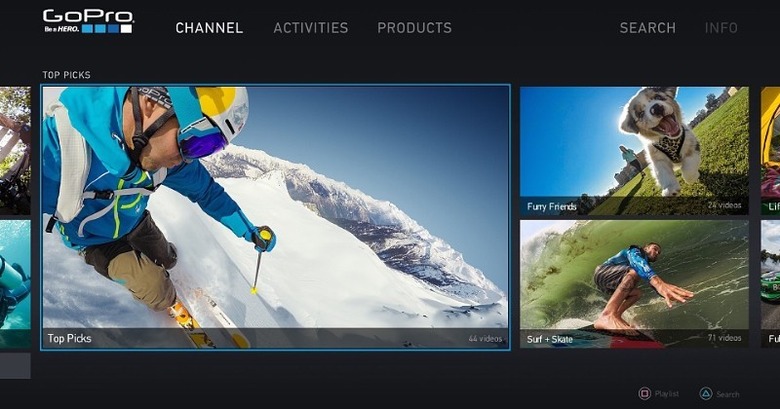 PlayStation owners that are fans of videos shot with action cams are in for a treat, as GoPro has announced that its GoPro Channel streaming service is now available on the PS4 and PS3. This comes a year and half after the channel launched an app for Xbox One. The PS4 and PS3 versions of the app will let users stream the same videos as on other platforms, so expect lots of sports, animals, action footage, and other clips filmed in HD.
GoPro notes that the channel's debut on PlayStation even comes with its own exclusive video, a show titled The 66th Parallel: Discovering Iceland with Ben Brown. The video will become available to the GoPro Channel on other platforms starting on December 29th, however.
In addition to streaming GoPro videos on demand, the app also offers a section with details on the company's cameras and accessories, allowing users to browse and shop from their console. Plus there are standard streaming video features, like options to browse playlists or search for specific content, as well as discover what's new.
GoPro Channel's arrival on PS4 and PS3 joins its availability on the Amazon Fire TV, Roku, Xbox, as well as from cable services including Comcast Watchable and Sky. "We want GoPro content and programming to be easily accessible on every platform where our millions of fans spend time," a GoPro representative said in the announcement.
SOURCE GoPro