GoPro Android app now available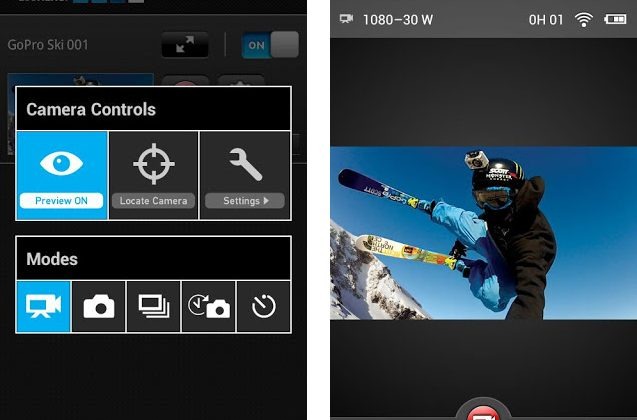 GoPro, the makers behind the Hero series of action sports cameras, has had an iOS app for a while now, but finally the company released an Android app today that gives users the ability to control their GoPro cameras from their Android handsets, along with some other fun features that iOS users have been enjoying for some time now.
GoPro announced the news via their Twitter account, and they teased that "full control of camera settings and remote viewfinder/preview" were just some of the features that come with the Android app. Other cool features include daily highlight clips, as well as changing to different modes right from the app.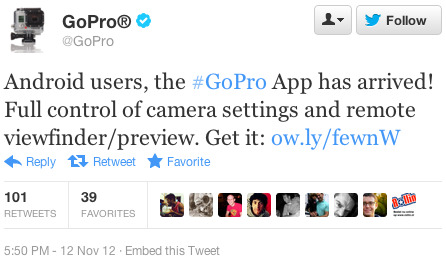 There are a few caveats, though. The app isn't compatible with the Original HD Hero camera, and compatibility with the Hero3 editions won't be available until later this month and into December, which means that the company's Hero2 camera is the only camera that's compatible with the app. You'll also need a GoPro WiFi BacPac in order to get remote functionality, and your Android device must be running at least Android 4.0 Ice Cream Sandwich.
However, if you're still stuck on the original Hero camera, now may actually be a good time to upgrade if you ever wanted to have remote functionality from your smartphone. Now that the Hero3 is on its way (some Best Buys are already selling it), you might be able to grab a Hero2 for pretty cheap.
The GoPro app is a free download and it's available now in the Google Play store.