GoPet personal electric scooter is extra geeky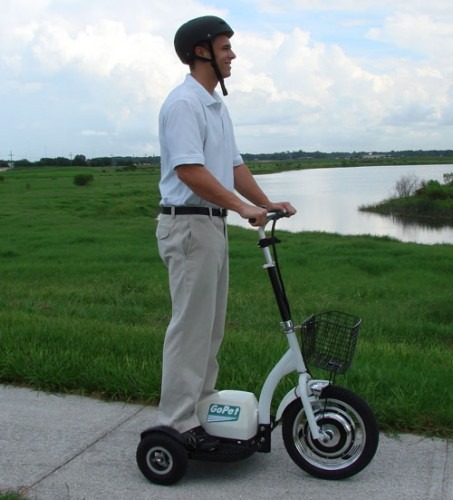 Every time I go to the mall, I get a chuckle out of the portly security guard that rides around on his Segway. I am pretty sure they based Paul Blart: Mall Cop on the guy. I will admit that the Segway is pretty cool, even if it is uber geeky.
If you like the thought of the Segway, but don't want to spend much loot to get one, the new GoPet may be a viable alternative. The company fails to mention a price, but it has to be cheaper than the Segway. The MyPet is powered by a 48V, 350W front hub direct drive motor.
The motor can push the GoPet to a top speed of 16mph and it has a driving range of up to 25 miles on a single charge. The battery can charge fully in 4-6 hours at a cost of about ten cents per charge. A 110V smart charger is included that turns off automatically once the battery is full. The scooter can be optioned with a trailer and a seat as well.