Google's YI HALO camera rig is its next-generation 'Jump'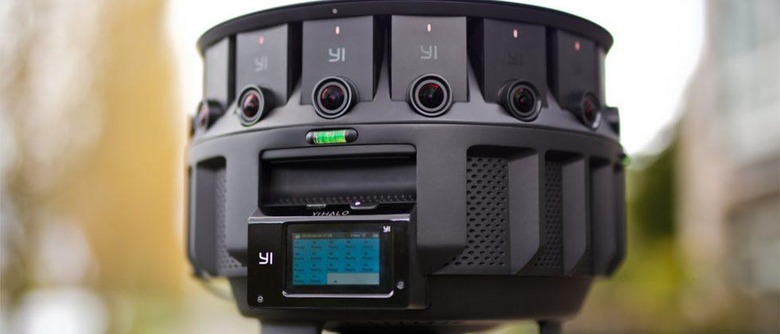 Google has taken the wraps off its next-generation Jump camera, the YI HALO, a camera rig made in partnership with the Chinese company Yi Technology. In total, the YI HALO features a total of 17 4K-resolution cameras including an Up camera to record content in every direction. Despite the large number of cameras, the camera rig is highly portable with a weight under 8lbs. As well, the battery used to power it all provides 100 minutes of video recording, enabling users to capture an appreciable amount of content before having to recharge.
The Google Jump rig was first introduced in early March, and it brought with it a circular array of 16 GoPro action cameras. The rig is designed to record content that is ultimately merged into 360-degree videos for virtual reality purposes. The latest iteration of Google Jump, the YI HALO, is visually similar but notably more robust, featuring small action camera-sized Yi cameras alongside a small Yi-branded display.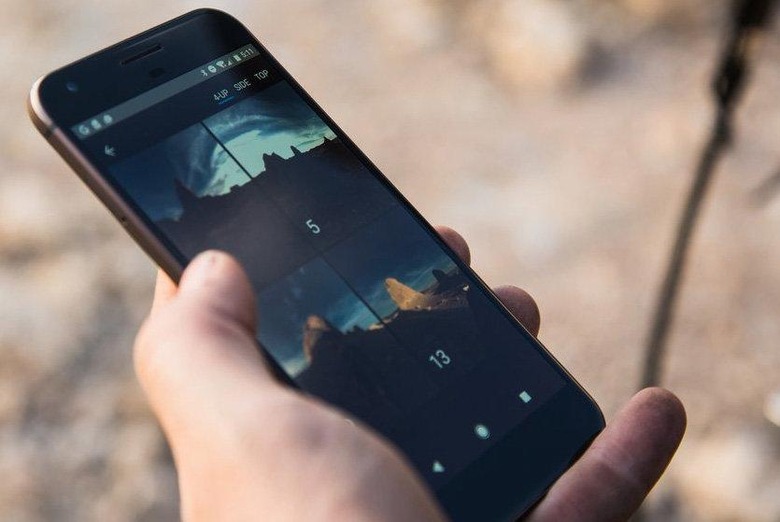 The camera rig works in conjunction with an Android app, which itself can be used to live preview the footage from a mobile device, as well as to remotely control the camera rig. The next-generation rig is designed to work natively with the Jump Assembler, the rig's software for stitching the cameras' footage into a single seamless 360-degree video.
Creators who are interested in getting the camera will have two options: purchase it when it launches this summer (pricing is unclear at this time) or score a free unit from Google via its newly announced Jump Start program. Under Jump Start, Google will provide some filmmakers with the camera for free (to use), as well as the Jump Assembler that produces the virtual reality footage. More than 100 creators will be selected this year, with applications for the program being open until May 22.
SOURCE: Google Blog