Google's smart displays and speakers grab SiriusXM with Assistant control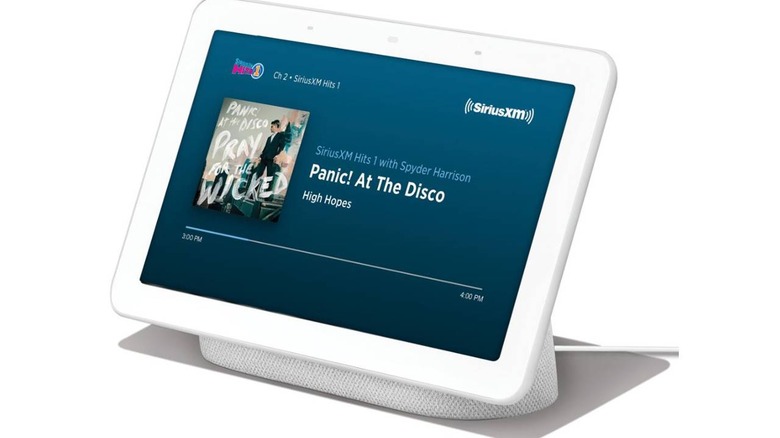 Following its launch on Android TV earlier this year, SiriusXM announced today that it's picking up Google Assistant support as well. So, if you've got something like a Google Nest smart speaker or a smart display, you'll soon be able to access SiriusXM content using voice commands. With SiriusXM already compatible with Alexa, this move to include Google Assistant was really only a matter of time.
It sounds like SiriusXM's Google Assistant implementation will work more or less like any other service does with the virtual assistant. All users need to do is ask Google Assistant to play specific radio stations – for instance, a request to play the Beatles would be "Hey Google, play The Beatles Channel on SiriusXM."
Google Assistant functionality will be rolling out in phases, with the initial release happening over the course of this week. That's when SiriusXM will appear in the Google Home app on iOS and Android devices. Later this year, SiriusXM video will launch for Nest Hub and Nest Hub Max users as well – though it sounds like you won't be able to watch full shows, you will be able to see clips from SiriusXM's various broadcasts.
Google and SiriusXM are also running a promotion that coincides with this launch. Those who pick up a Google Nest or Google Home speaker can get three free months of SiriumXM. Those who already own a Google smart speaker can still get some free subscription time, but that requires the purchase of either SiriusXM's All Access or Premier Streaming plans.
Over the summer, SiriusXM introduced a discounted student plan, making a play for college students on tight budgets like so many of its music streaming competitors have done. If you're a SiriusXM subscriber, look for Google Assistant support to drop sometime this week, while we'll be keeping an eye out for more on its incoming Nest Hub and Nest Hub Max functionality.