Google's Project Loon takes flight in Indonesia in 2016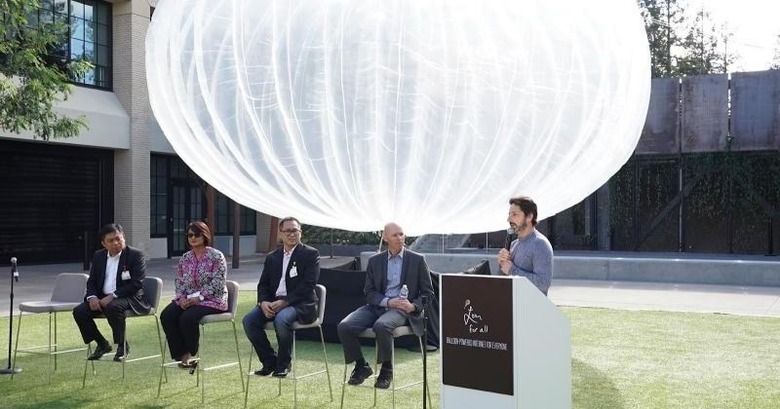 Google says that in Indonesia, only 1 out of 3 people is connected to the Internet. Now, that number might not sound that bad until you consider that for this country, that translates to more than 100 million people. Add in the fact that Indonesia is a sprawling archipelago spanning 17,000 islands and you've got a recipe for a logistics nightmare for Internet service providers. Luckily, Google is coming to the rescue. With the cooperation of the country's three top telcos, its Project Loon will launch to the air next year to provide Internet coverage for all.
Considering the nature of Google's business, it is no surprise that it is intent on getting as many people connected to the Internet as possible. One of its ambitious plans is the use of high-flying balloons as makeshift flying mobile towers. These balloons float at a height of 20 km, in the stratosphere layer of our atmosphere and far, far above the 10km used by commercial planes. The balloons can form a network that beams Internet signals back to earth to enable connections in places that cannot be reached through traditional channels.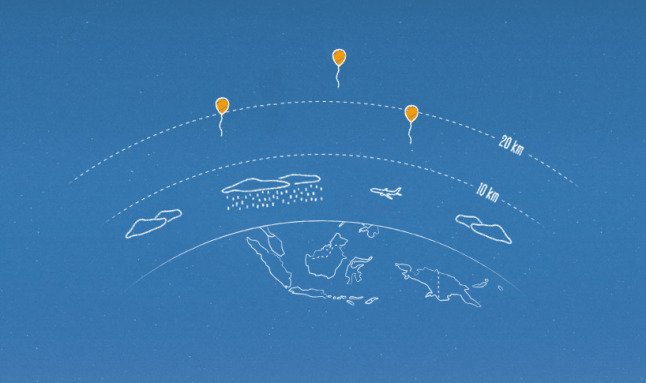 For this experiment, which starts in 2016, Google has partnered with Indosat, Telkomsel, and XL Axiata, the country's biggest mobile network operators. Google hasn't given specific dates or areas covered, though it does hint at providing connections from Sabang to Merauke, the two outermost tips of the archipelago.
Google also boasts that Loon isn't its first attempt to cater to the Indonesian populace. The country, after all, was one of the first to get the budget-friendly Android One smartphones. Affordable Internet devices paired with accessible Internet will make not only users happy but Google also in business.
SOURCE: Google