Google's mobile search results now show real-time tweets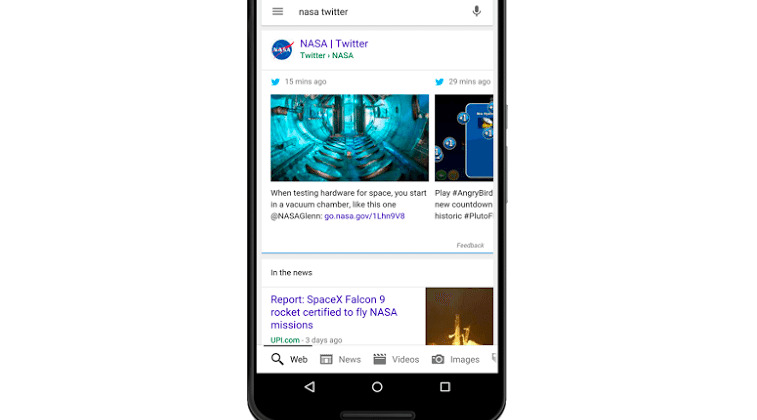 Many things we search for online are things many other people are also interested in...and talking about. That talking more often than not takes place on Twitter, though, and so you're forced to split your searching efforts with a little bit of Google here, a little bit of Twitter there. That comes to an end today, as Google has announced the two worlds have collided and its search results will include real-time tweets relevant to whatever you're browsing, whether it's a recent season finale or some popular segment of news.
Google announced the change today, saying that those who use mobile devices — whether it's a smartphone or a tablet, and whether it's the Google search app or a Web browser — your search results will have real-time tweets near the top. With this you can see what other people are saying at the moment about whatever your interest is.
The tweets appear to be very recently made in relation to when you make your search, as well — a tweet might only be 15 or 20 minutes old by the time see it, giving a refresh look at what people are talking about that hour rather than, say, early that morning.
If you're interested in seeing recent tweets from one particular entity, you can search for it plus the word "twitter". Only tweets from that account will be displayed then. Or you can just search a general query and see whatever tweets are relevant.
SOURCE: Google Search Blog