Google's iOS app gets Material Design, Maps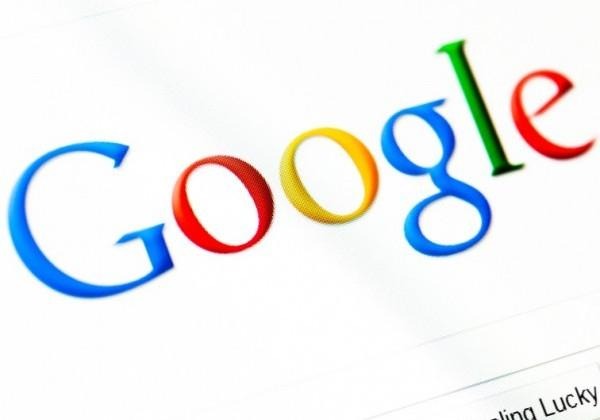 Material Design sure is pretty, but if you're on iOS — you're not getting the full effect. You can still take advantage of Google's new visual design with the Google Search app for iOS, which has been updated today to take full advantage of Material Design. It's not just better looking, though. It's also smarter, and will have you searching and re-searching faster than ever. Google has also baked Maps right into Search, giving you street view imagery and optional directions, all from the search app.
When you're searching via the new Google app for iOS, there will be a new button that stays put at the bottom center of the screen. This button is your quick-link back to search, where you can re-search for something without having to actually find the back button all the time.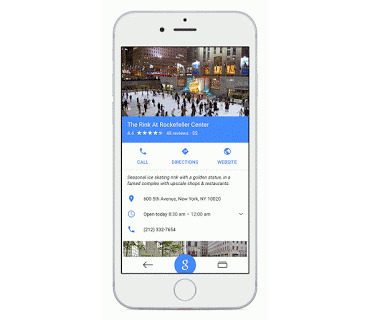 Search also has a "recents" button, which tells you what you looked for, well, recently. In there you'll find the web pages you recently visited, all presented in a scrollable card-based format.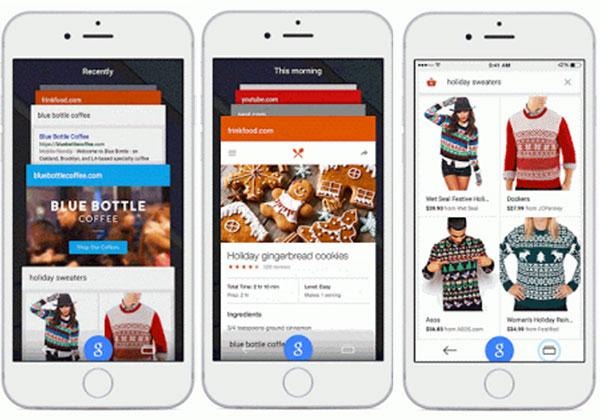 Maps integration means you will get faster results on how to get where you're going. When you search for an actual location, a map will pop up. You can ask for specific businesses, or just a macro query like "where is the closest grocery store?". Maps in search operates much like you'd find in the standalone Maps app.
Of course, this all feeds back to Google Now to keep you organized at all times. If you're a heavy Google user via mobile, the new visual appeal will be refreshing, but the functionality changes will make you really happy.
Source: Google