Google's Hiroshi Lockheimer hints Android 5.0 coming this fall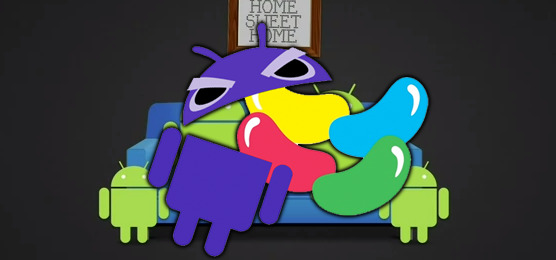 We have talked a bit about Android 5.0 and it sounds like an interesting operating system. There have been rumors floating around hinting at when the new version of the operating system will launch, with early rumors pointing to Android 5.0 as soon as this summer. At Mobile World Congress 2012, a Google VP of engineering for mobile, named Hiroshi Lockheimer has hinted that the launch will not be until this fall.
Android 5.0 has been called Jelly Bean, but Google still hasn't come clean with the desert it will be naming the next version of the operating system for. Jelly Bean does make sense in that alphabetically "J" is the next letter in the series. Android 4.0 is been on the market for a while now, and is doing well. Android 5.0 is expected to bring with it Android@Home.
Lockheimer certainly didn't confirm launch date, but statements he made they seem to point to this fall. However, he did note that Google is flexible on timing. Lockheimer also talked a bit about Android Beam, which is the cool tech that allows Android devices to initiate file transfers simply by bumping the backs together. Wireless transfers are initiated by NFC tech and in the files transferred over Wi-Fi or 3G network.
"After Android 4 comes 5, and we haven't announced the timing yet, which we're still sorting out," Lockheimer said. "There's a lot of engineering work behind it still, and there's also just the question of how to time it."

Lockheimer added, "In general, the Android release cadence is one major release a year with some maintenance releases that are substantial still."
[via ComputerWorld]