Google's Floor Plan Marker App To Crowdsource Indoor Mapping Data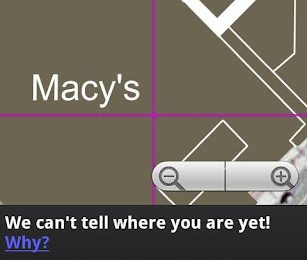 Google has released a new app for Android users called Floor Plan Marker that will help improve the accuracy of its indoor maps. The company had launched its indoor mapping initiative last November with Google Maps 6.0 that provided indoor maps and navigation for major shopping centers and airports in the US and Japan.
To expand and improve its indoor mapping, Google is enlisting business owners and map enthusiasts to help provide indoor location data through the Floor Plan Marker app. Business owners are encouraged to upload floor plans of their buildings and use the app to help gather data about nearby WiFi hotspots and cell towers.
The app gives you onscreen directions to follow and then to provide feedback by placing onscreen markers to indicate your location. The data collected will help Google improve the accuracy of triangulating your exact position inside a building, especially with being able to determine which floor of a building you're on. The app is free to download but can only be used by those who upload a floor plan.
[via TechCrunch]