Google's European Android search default process will make it money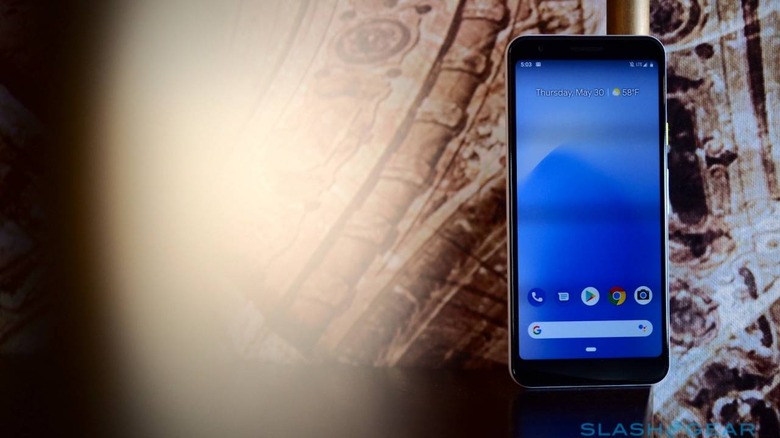 Android users in Europe will get to pick their search engine of choice, as Google complies with the antitrust ruling from the European Commission, though in doing so the company will be lining its own pockets. Google was found guilty last year of creating a monopoly situation in Europe, insisting that Android smartphones have the Chrome browser pre-installed, and its own search engine set as the default.
Google's argument was that it was working in the best interests of consumers, but regulators at the European Commission didn't agree. They levied a 4.34 billion euro fine ($5 billion) on the company, and demanded systematic changes to prevent users from being funneled into Google services without a choice.
One of the biggest examples of the choices Google will be implementing is being revealed today. European users will be presented with a box allowing them to choose their own search provider. That will determine the default search engine used in both the search box on the Android home screen, and in Google Chrome.
Exactly which search providers will be available will depend on the location of the user. In Google's example, its own search engine is listed along with Yahoo, the German Ecosia eco-focused search engine, and the French Qwant search engine which promises no user tracking or results personalization. Providers will be able to apply to be part of the new choice screen, Google says.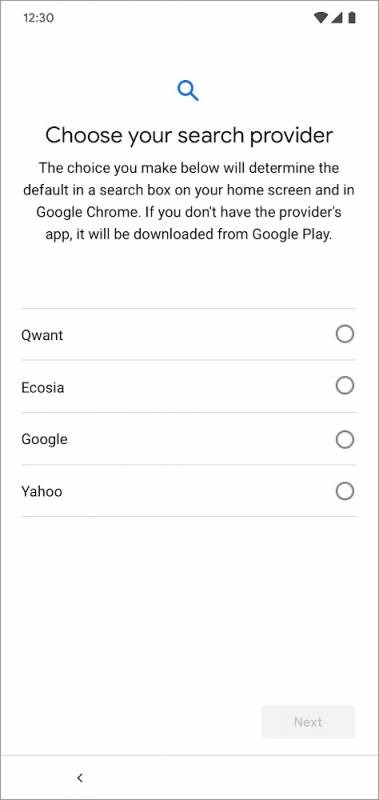 If that provider's app is not already installed, it will be automatically when their search engine is selected. The new menu will be shown to anybody setting up a new Android phone or tablet – with the options randomized each time – though only in Europe. Since the EC's antitrust ruling doesn't apply in North American, users there will still get Google as the default.
For providers, though, the process may well require deep pockets. Google will use a first-price sealed-bid auction for inclusion, where each search provider states "the price that they are willing to pay each time a user selects them from the choice screen in the given country." The three highest bigger that meet or exceed a minimum threshold will be included on the screen.
Should fewer than three meet that minimum threshold, Google will pick candidates at random from the eligible search providers. That group will include those providers who applied, but did not necessarily submit a bid.
To ensure quality, and functionality, Google says that it'll be assessing search providers to make sure they provide a "general search service" rather than a specialized service on a single topic. They must also provide local language support for the countries in which they're applying for inclusion, and have a free app available in the Google Play store.
Google's argument for the auction process is that it's "a fair and objective method" on which inclusion can be based. "It allows search providers to decide what value they place on appearing in the choice screen and to bid accordingly," the search giant says, but it won't be releasing details on how much is being bid and how many eligible search providers there are in each country.
It's likely to be controversial, however. After all, the antitrust ruling was intended to punish Google for its actions in Europe, yet the company has managed to turn it into another way of making money. Applications to apply for eligibility and submit bids must be received by mid-September, with Google promising a list of providers for each EEA country by the end of October. The choice list itself, however, won't show up on Android devices until 2020.