Google's Eric Schmidt has arrived in North Korea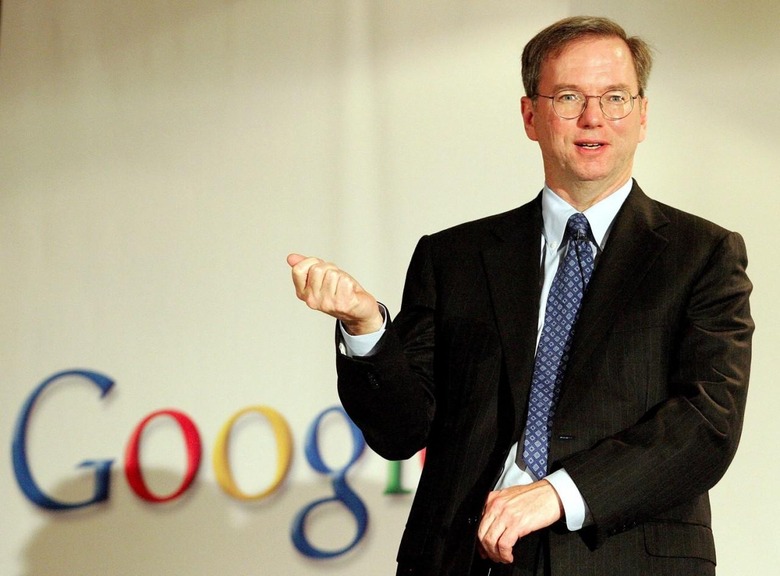 Rumors surfaced last week that Google's Eric Schmidt was heading to North Korea, and were quickly followed up with a confirmation from the office of former New Mexico governor Bill Richardson, who is leading the expedition. The trip is now underway, with Richardson and Schmidt taking a private tour of the notoriously restrictive nation. The trip is for humanitarian purposes, and does not include any press.
The trip is scheduled to last four days, and includes Schmidt because of his interest in the social media and economic issues with the nation. Citizens in North Korea do not have access to Google (or the Internet in general, with few exceptions). During the trip, it is being said that the posse will try to neogotiate for the release of Kenneth Bae, a tourist who was arrested in November.
Despite its humanitarian foundation, not everyone is happy about the trip, and it has received a decent amount of criticism, particularly on the part of the US government. Says the State Department, the timing of the trip is less than idea because of current tensions. Not everyone is frowning at it, however, with some expressing moderate enthusiasm.
Bill Richardson has traveled to North Korea many times over the years; his delegation is reported to include Dr. KA Namkung and Director of Google Ideas Jared Cohen. A press conference will be held after the trip by Richardson on January 10 at the Beijing airport. According to his website, "details will follow."
[via PCMag]