Google, Yahoo said to also be interested in buying Flipboard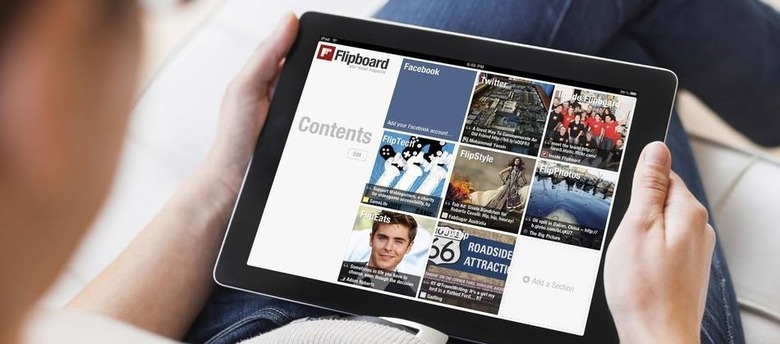 Barely a day after the news broke that Twitter was considering an acquisition of Flipboard, the mobile newsreader app, news has surfaced that both Google and Yahoo are also interested, and have even had talks with Flipboard already. The negotiations between Twitter and Flipboard were described as having hit a roadblock in April, though the purchasing price was said to be as much as $1 billion. Sources told the Wall Street Journal that internet giants Google and Yahoo have met with Flipboard in just the last few weeks, but no prices were revealed.
The WSJ's sources indicated that Google and Yahoo expressed an interest in how Flipboard could be integrated with their own products. The mobile app acts as a new aggregator, collecting articles from publishers as well as a users' social network contacts. Everything is displayed in a clean reading interface, present much like a digital magazine.
The reason for Twitter, Google, and Yahoo's interest in buying Flipboard is likely related to websites trying to attract more users with engaging content. Facebook has pulled off a similar tactic with its new Instant Articles, hosting publishers' content so users don't need to leave the social network.
Flipboard itself took a hit from Facebook back in march, when the network stopped allowing users' posts to appear in Flipboard's apps, as well as removing Facebook as an option to connect with the curated magazine. It was around this time that Flipboard began indicating that was interested in finding a buyer, and since Google and Yahoo's own attempts at news readers haven't taken off, it sounds like they could be jumping on the opportunity to acquire a service that did make a splash.
SOURCE Wall Street Journal