Google Wave Demo For iPhone And Android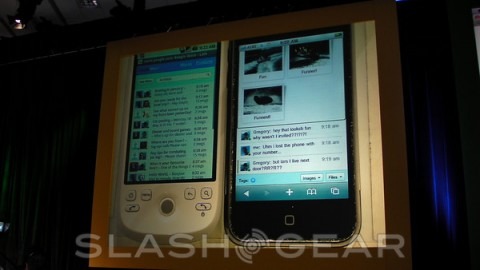 Vincent is covering the Google I/O developers conference right now. Google just dropped its newest service: Google Wave. This service offers combined communication through an email and Instant Messaging type service, where it offers real time communication and easy messaging capabilities, and oh so much more. Better yet, they're launching iPhone and Android applications for it.
Video after the jump
Here's the video demo.
[vms 298bb9930789c8ed59d4]