Google Wallet now supports all major credit and debit cards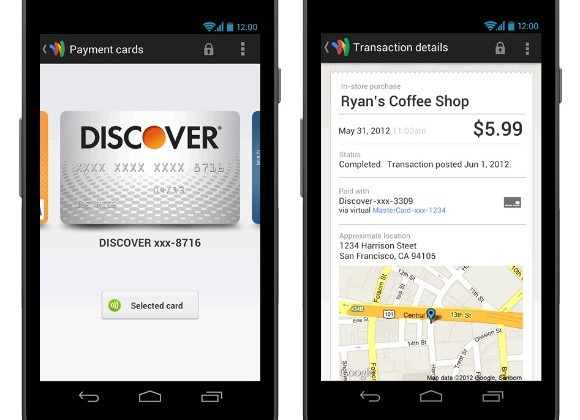 Google has pushed out a new update for its Google Wallet app, and this update comes with some pretty big changes. First and foremost, you can now use any credit or debit card from Visa, MasterCard, American Express, and Discover, so Google Wallet users are no longer restricted in that respect. Along with support for a broader range of credit cards comes some changes to how Google will store your card data, so read on to find out more.
This new version of Google Wallet is cloud-based, which means that instead of storing your card information on your phone, it will be stored on Google's servers. That might be something of a double-edged sword for consumers, since they won't have to worry about who has access to their card information if their phone is lost or stolen, but may not trust Google entirely when it comes to keeping that information safe. The good news, however, is if your phone is lost or stolen, you now have the ability to remotely lock the Google Wallet app, leaving whoever may have your phone without access. As an extra layer of defense, Google can reset your app and wipe your transaction history and payment information if it can establish a connection to your device.
Speaking of payment history, Google says that users can now view all of their in-store and online purchases in the online wallet. The company has also has attempted to make point of sale purchases a quicker process by saving a virtual card number to your phone, and instantly charging the associated card when you select it. All in all, not a bad round of updates, so long as you don't mind having your card information stored on Google's servers.
SlashGear did a hands-on with the Google Wallet app when it first became available last year. At the time, features were pretty sparse, but now we're seeing Google flesh out the app a bit. Google seems to be making some great progress with Google Wallet, so we're excited to see what happens next. You can download the new version of the app from the Google Play store, and be sure to check out our story timeline below for more information on Google Wallet!
[via Google Commerce]