Google Wallet may share revenue to boost adoption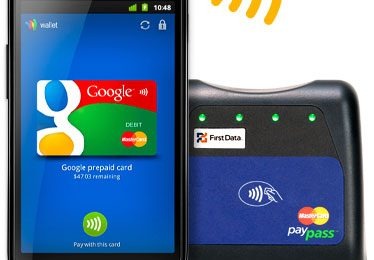 Google may consider sharing revenue from its Google Wallet mobile payment service in order to garner much needed support from carriers, according to insider sources who spoke with Bloomberg. The service has been struggling with slow adoption and indifference from major carriers, such as Verizon and AT&T, both of which appear to be holding out for their own mobile payment solution called Isis.
When Google Wallet launched last year it was only available to one device on one carrier, the Nexus S on the Now Network. Only recently, has the service managed to make its way to a second device, the Galaxy Nexus on AT&T. Hence, it's no wonder uptake hasn't been widespread. Despite the powers of Google, it needs Verizon and AT&T support, but both are blocking the service from their NFC-capable devices with only one exception so far.
Google is said to be now re-evaluating its Wallet strategy and wanting to create incentives for carriers. Another option it is exploring is to completely work around the carriers by implementing a system that directly sends transactions to Google's servers for approval instead of requiring the phones to authenticate the payments.
Although the Google Wallet app has been downloaded by 50,000 to 100,000 people, only a small percentage actually use it. More devices that support the service should be arriving later this year with at least the Now Network planning to release 12 such devices before year-end. But traffic to retail partners for Google Wallet will likely remain low for now.
Current Google Wallet retail partners include Macys, Subway Restaurants, American Eagle Outfitters, Jamba Juice, and Pinkberry, while hardware and software partners include VeriFone Systems, Ingenico, and ViVOtech.