Google voting push helps you find your polling location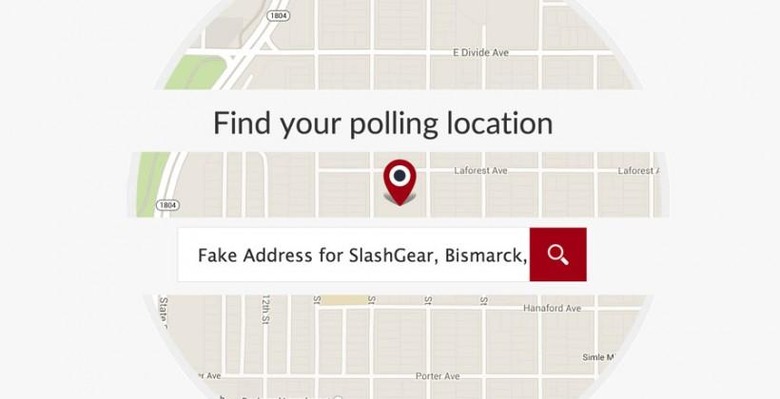 This morning you may have noticed technology giants like Google and Facebook making the push to get you out to vote. This move does not appear to be put in place to get votes for any particular subject matter or candidate – that wouldn't be right, anyway. Instead it would seem that Google, Facebook and companies like Amazon, Pew, and AOL just want you to get out and do your civic duty. Google's "Google Civic Information API" specifically helps power Get to the Polls, a place where you can find out specifically where you're going to need to go to vote.
At Get to the Polls you'll be able to plug in your address and instantly get the location of your polling location. That's where you'll vote today.
You can also use it to get directions to that location with Google Maps. Very simple.

Get to the Polls is a collaborative project "supported by leading technology companies in order to make sure all registered voters in the United States have the information they need to Get to the Polls on November 4th."
You can also get a sample ballot based on your location, including Congressional Representatives, Public Service Commissioners, Attorney General, Tax Commissioner, State Senators, and Sheriff. It all depends on your location – not all locations have the same seats up for grabs.
For information on your state's current candidates and currently in-house electorate, head to BallotPedia. The site is sadly less-than-intuitive to navigate, but once you get your wits about you, it has a LOT of helpful information on what you'll be voting on. It's all non-partisan, too.